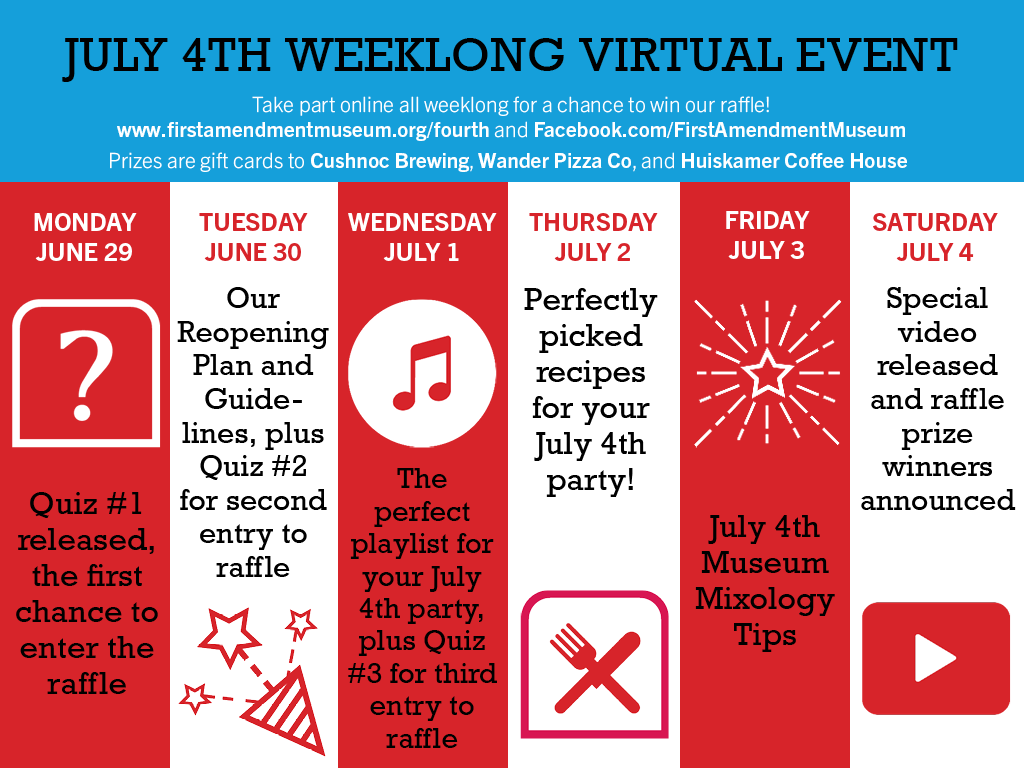 This year, in lieu of our usual 4th of July in-person event this year, we are hosting a WEEKLONG series of virtual events, starting on Monday June 29th and ending on Saturday, July 4th!
You can visit both this page where the events will be updated daily, as well as our social media. Not only will there be festive and fun ways to celebrate the Fourth of July and the First Amendment, you will also get the chance to be entered into our raffle all week!
Raffle prizes include gift cards to Cushnoc Brewing, Wander Pizza Co, and Huiskamer Coffee House – all wonderful local eateries, so you can enjoy a day out in Augusta, Maine after visiting us!
Our schedule of events:
Monday, June 29th: The beginning of our special raffle kicks off when we release Quiz #1 of 3. Each participant will have the chance to enter our raffle with each quiz taken. Winners will be selected and notified on Saturday, July 4th. More info here!
Here's Quiz #1! "Which Founding "Father" Are You"?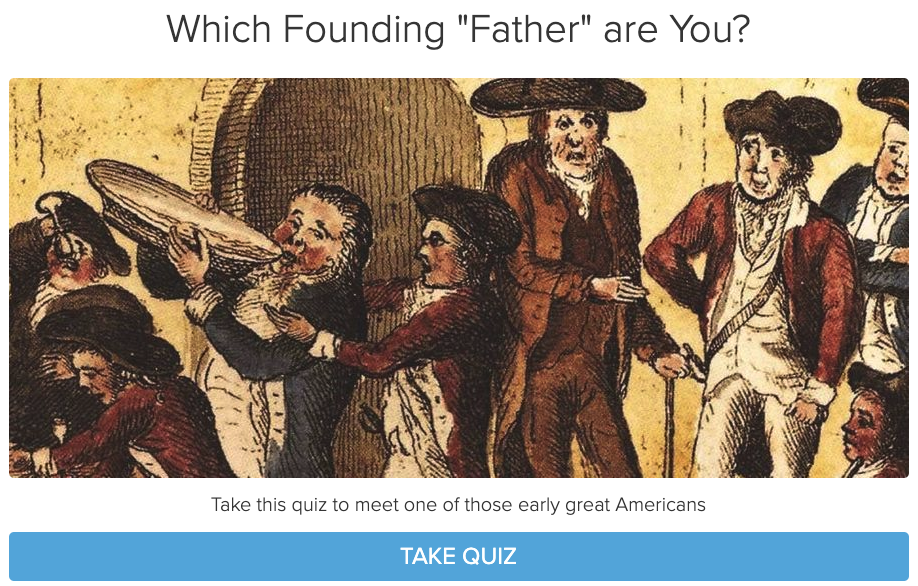 Tuesday, June 30: Here is Quiz #2: How Well Do You Know Your First Amendment History? Taking this quiz gives you a second entry to the raffle! Remember, raffle winners are chosen at random not based on quiz scores, so please just have fun (and learn a little about the First Amendment!)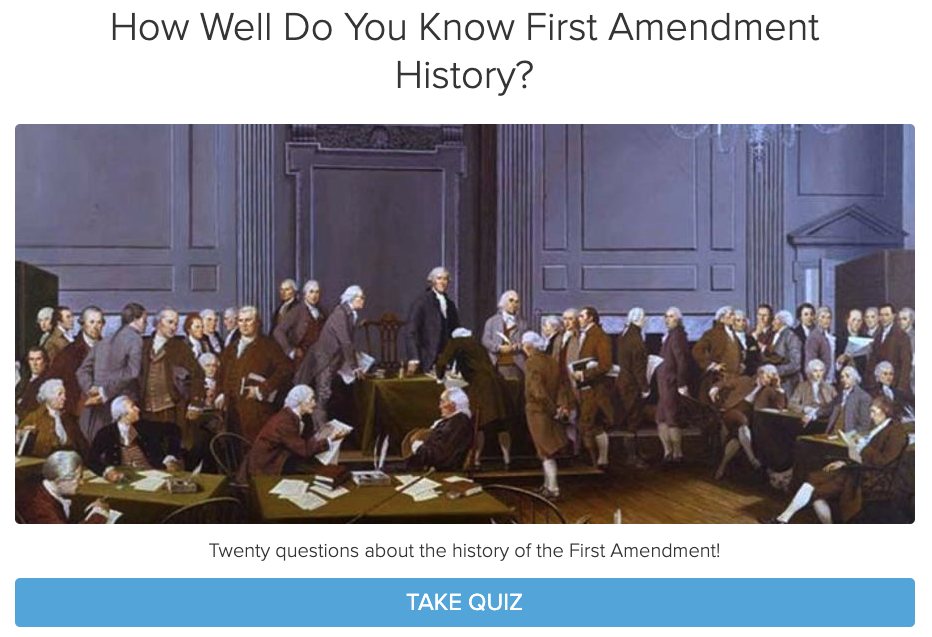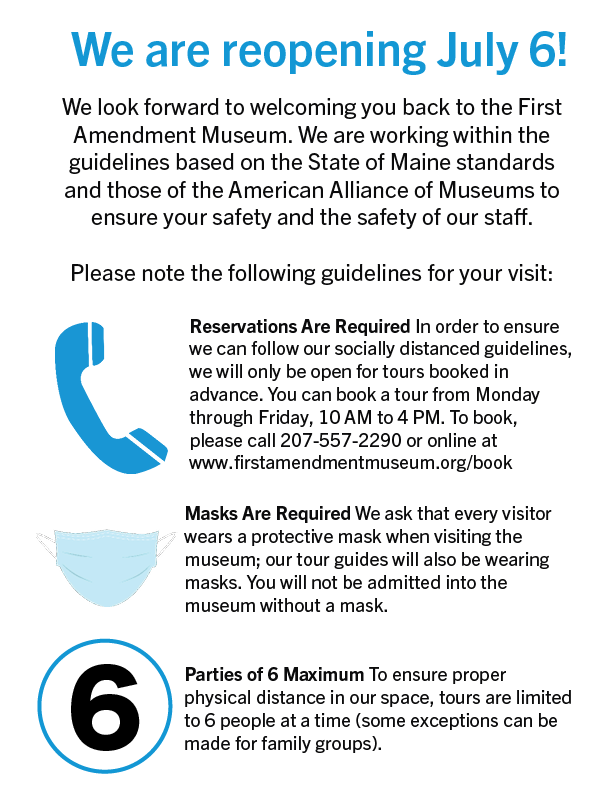 Wednesday, July 1: Here is our final Quiz, for the third and final entry to the raffle. Quizzes 1 – 3 will be available to take all week until Saturday, July 4th, when the three winners will be randomly selected.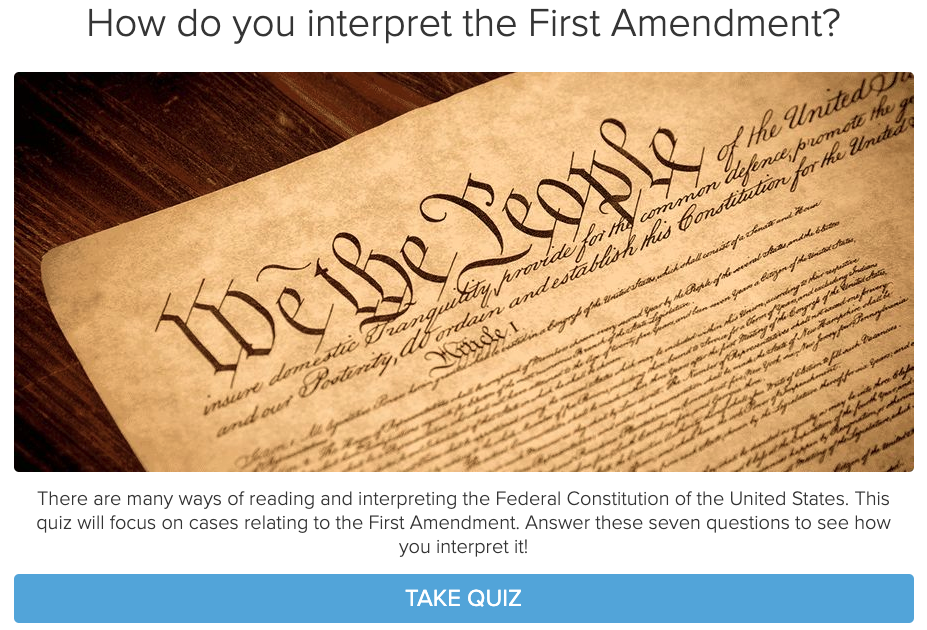 Here's our carefully curated playlist to help you celebrate the Fourth! You can listen on YouTube here or find it on Spotify by searching "First Amendment Museum 4th of July Playlist" — enjoy!
Thursday, July 2: First Amendment themed recipes can be pretty delicious! Here are some of our favorite recipes that you can whip up for the Fourth:
Friday, July 3: Join museum mixologists Bernadette and Max as they welcome you to our First Amendment Cocktail Hour
Saturday, July 4: We will be releasing a special video, as well as randomly selecting the first, second, and third place winners of our raffle
We hope you will join us! Check back here each day!