Photo Caption Contest: Photo 3 of 7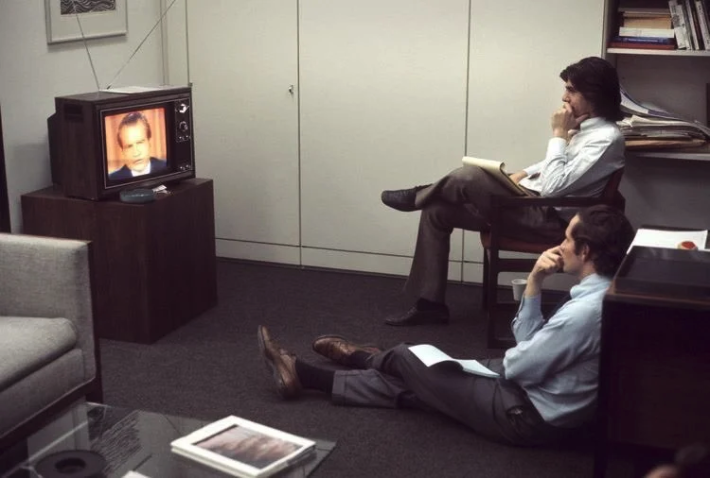 Bob Woodward (seated on floor) and Carl Bernstein (seated in chair) watch Richard Nixon address the nation on TV during the Watergate scandal. While working for the Washington Post, Woodward and Bernstein broke the story and exposed the scandal of the break-in at the Watergate Hotel which led to the downfall of the Nixon administration.
Source for Photo: Blogspot
Return back to our Free Speech Week webpage.