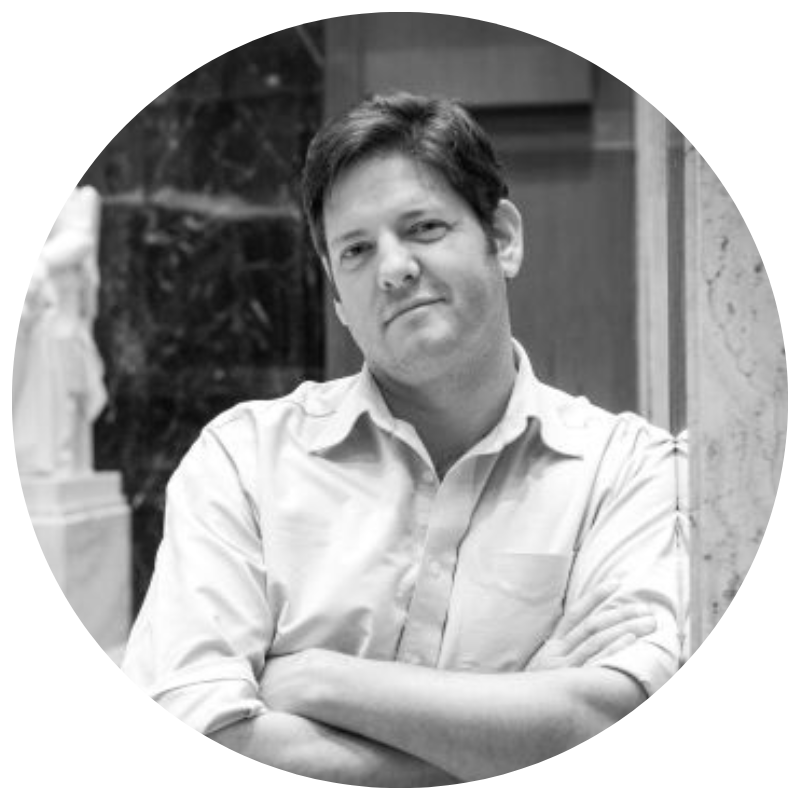 Christian Cotz
CEO
Christian became the CEO of the First Amendment Museum in January of 2020 having served in successively senior roles at James Madison's Montpelier since 2000. Being a student of all things Madisonian (literally and figuratively, since he also attained two degrees from James Madison University), Christian comes to FAM well versed in the First Amendment – one of Madison's most important accomplishments, and one of Christian's favorite topics to talk about.
As Director of Education and Visitor Engagement at Montpelier, Christian designed exhibits, created educational programs, helped restore buildings, built trails, participated in strategic & interpretive planning exercises, managed personnel, led creative workshops, and gave more tours than he can ever possibly recall. For those twenty years he insisted on and persisted in making Montpelier's story more inclusive, and was at the forefront of Montpelier's efforts to build and maintain relationships with families descended from Montpelier's enslaved community.
Christian was also the project director for the groundbreaking exhibition The Mere Distinction of Colour, which opened in 2017 and won six national museum awards. The following year he coordinated the National Summit on Teaching Slavery which produced The Rubric on Engaging Descendant Communities in the Interpretation of Slavery at Museums and Historic Sites which he was also a contributing author to, and co-edited. Christian has also served as a consultant on other interpretive projects at various museums and historic sites.
Christian looks forward to the challenge of building something new and exciting at the First Amendment Museum, hopes he can continue to broaden the historical narrative, amplify voices that haven't been heard, and inspire people to understand and utilize our most important natural rights.
Bernadette Gage
Manager of Museum Operations
Bernadette Gage has been with the First Amendment Museum since March of 2019. She uses her multi-tasking and organizational skills to maintain a welcoming and efficient office environment. Bernadette received her Bachelor's Degree in Business Management from Husson College where she lettered in Women's Basketball and Softball, and was a member of Delta Sigma Delta. Bernadette is a lifelong Mainer and proud to be from the Mt. Katahdin area. The mountain was named Katahdin by the Penobscot Native Americans, which means "The Greatest Mountain".