Co-Founders
Genie Gannett, President
Terry Gannett Hopkins, Vice President Emeritus
Sisters Genie Gannett and Terry Gannett Hopkins are passionate about living America's First Amendment freedoms. Their grandfather, legendary Maine publisher Guy P. Gannett, set an example of living his freedoms by exercising his First Amendment freedom of the press.
It was his example that led Terry to pursue a career in newspapering. After graduating from the University of Florida School of Journalism, Terry started working as a reporter in Rochester NY. She married an Air Force officer and was posted to military bases around the nation. In each location, she found employment as a reporter and/or editor at the local newspaper. After the Air Force, Terry became the publisher of the Ithaca (NY) Journal. Her next assignments were the Norwich (CT) Bulletin, the Ft. Myers (FL) News Press, and the Pasadena (CA) Star-News. "It was so gratifying to see how a newspaper can bring a community together," says Terry.
Genie found a different calling. After graduating from Stetson University with a bachelor's degree in studio art, she began a career in education, teaching K-12 art in Florida, Alaska, and Maine. "I never thought about how my students were practicing their First Amendment rights, but they were living their freedom of speech through artistic expression. I was, too." Genie also holds a master's degree in education from Bank Street College of Education and an honorary Doctor of Humane Letters from the University of Maine, Augusta. She has served on the board of several area educational and cultural organizations.
After retirement, Genie and Terry co-founded the First Amendment Museum at the Gannett House, their grandfather's former home, to inspire all Americans to "Live Your Freedoms."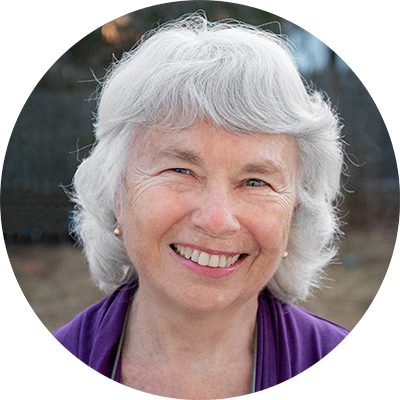 Susan Gross, Vice President
Susan Gross is a retired public school educator. Her professional experience includes teaching English at the high school level, coordinating a high school program for gifted /talented students, and being a K – 12 learning results coordinator. She also did extensive work in staff development with K – 12 teachers, wrote and administered grants, and developed interdisciplinary learning experiences for students. Her volunteer work has included developing a community resource file for teachers, creating and administering a school volunteer program, establishing and publishing a school newsletter, and raising funds for her town library's expansion.
She is currently a volunteer docent at the Colby College Art Museum. In the late 1970s, Susan and her husband John established Winthrop Veterinary Hospital in Winthrop, Maine, where she performed a variety of roles doing everything except being a veterinarian.
Susan holds a B.A. degree in English and an M.S. degree in Exceptionality.
Her commitment to the First Amendment Museum is grounded in her belief that enhancing our understanding of the First Amendment and facilitating the practice of our rights guaranteed us by the First Amendment strengthens our democracy and improves the lives of all.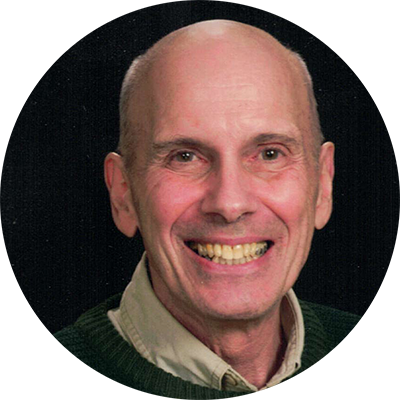 Denis Thoet, Treasurer
Denis Thoet was born in Brooklyn, NY, and lived in suburban New York and Washington DC before spending his high school years in Paris, France. He is a graduate of Georgetown University with a bachelor's degree in international affairs. He also studied in French at the University of Fribourg (Switz). He has a master's degree in journalism from Syracuse University.
He worked as a journalist for 13 years (1965-1978) in New York and Maine. Thoet worked for 25 years in nonprofit development, as development director for the Maine Maritime Museum in Bath (1983-89), Maine Audubon Society, Falmouth (1989- 1992), executive director for the Friends of the Maine State Museum, Augusta (1992- 2003), and development director for the Maine Center for Economic Policy, Augusta (2003-5).

From 2004-2012, he and his partner, Michele Roy, operated a Community Supported Agriculture (CSA) farm in West Gardiner. They grew organic vegetables, trained apprentices in farming with hand tools, and served up to 100 families per year.

He joined the board of the First Amendment Museum, Augusta in 2011.
Gene Policinski, Secretary
Gene Policinski is Senior Fellow for the First Amendment for the Freedom Forum, where he contributes to the weekly "First Five" commentary on First Amendment issues, responds to news media inquiries and participates in Freedom Forum programs.
One of the founding editors of USA Today, Gene is a longtime proponent of diversity as an essential element of a free press. He is a member of the board of directors of Journal-isms, a regular report on diversity in the news media.
Policinski writes, lectures and is interviewed regularly on news media and First Amendment issues. He is co-author, with Professor emeritus Robert Bickel of Stetson University, of a multi-media academic course, The First Amendment and the Civil Rights Movement. He is a contributor to "Whistleblowers, Leaks and the First Amendment," published by the American Bar Association. providing a chapter on First Amendment issues and a free press; and has been published in a number of law review journals.
The host of multiple radio and online audio programs during his career, including the current news and interview blog Ciceronia, he also was producer and then narrator for the 20-year multimedia musical touring production, Freedom Sings. Policinski was executive producer of the public television program "Speaking Freely," several news and sports talk programs on "USA Today Sky Radio;" and was host of "Newseum Radio," which aired on NPR worldwide.
He joined the Freedom Forum in 1996 as executive assistant to the president, and later served as vice president and executive director of the Freedom Forum's First Amendment Center, at Vanderbilt University. He also served as president of the foundation's Diversity Institute and retired in 2020 as president and chief operating officer of the Freedom Forum Institute.
A former national trustee of the National Academy of Television Arts and Sciences, he is a member of multiple journalism associations, including the News Leaders Association and the Society of Professional Journalists. He holds a Certified Journalism Educator designation from the Journalism Education Association
A graduate of Ball State University, he is a member of the Dean's Council for its College of Communications, Information and Media. He attended the Nashville School of Law. He was awarded membership in 2012 to Pi Sigma Alpha, the national political science honor society, through its chapter at the University of North Georgia.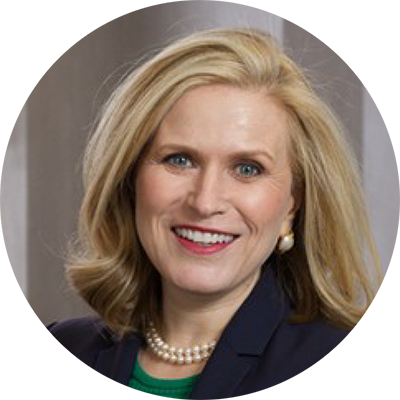 Jennifer Borg
Jennifer Borg is a Visiting Clinical Instructor at Yale Law School and is the former General Counsel of North Jersey Media Group Inc. The company published more than 50 newspapers and magazines – including the award-winning daily newspaper, The Record – as well as the news website, NorthJersey.com. The Record was owned by the Borg family for over 80 years and was sold in 2016 to Gannett Satellite Information Network LLC.

As head of the Legal Department, Ms. Borg handled all First Amendment issues and right-of-access claims, as well as all the company's litigation and transactional matters. She is a fierce advocate of open and transparent government. In 2014, she successfully litigated many cases under New Jersey's Open Public Records Act helping The Record in its award-winning breaking news coverage of "Bridgegate." It was for her role in Bridgegate that PolitickerNJ named Ms. Borg New Jersey's most powerful woman and 10th most powerful person in 2015.

Ms. Borg was also involved in major copyright issues, such as the licensing of the iconic photograph taken by Thomas E. Franklin of The Record (Bergen Co., New Jersey) showing three firefighters raising the American flag at Ground Zero.

Jennifer Borg is President of the Foundation of Northern New Jersey (f/k/a North Jersey Media Group Foundation) which she founded in 2002 to assist those who suffered losses as a result of the events of September 11.
Harold Pachios
Harold C. Pachios is a lawyer at the firm of Preti, Flaherty, Beliveau & Pachios with offices in Portland, Augusta, Concord, NH, and Boston.
Before moving to Washington, DC in 1961, he was a reporter for the Portland Press Herald. Subsequently, he served as Deputy Congressional Liaison for the Peace Corps, and Associate White House Press Secretary in the administration of President Lyndon B. Johnson. He is a former Chairman of the Maine Democratic Party.
For the past 14 years he has hosted a Public Access Television show in the Portland area which features public policy interviews of newsmakers. He was a member and Chairman of the U.S. Advisory Commission on Public Diplomacy during the administrations of President Bill Clinton and President George W. Bush.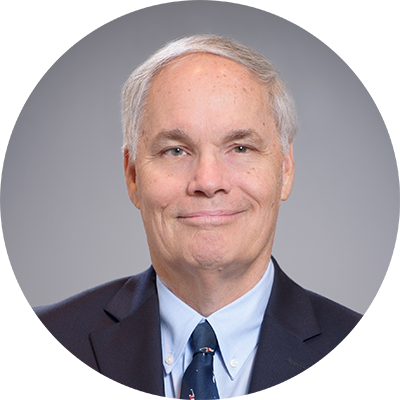 William Shepard
Bill is a CERTIFIED FINANCIAL PLANNER™ professional with a Juris Doctorate and Bachelor's Degree in financial planning and trust management. He has over 25 years of experience in the financial services industry and specializes in investment management, financial planning, asset protection and estate planning. Bill has an extensive educational background and advanced knowledge of the financial industry. Since he graduated law school in 1982, he has leveraged his expertise on financial matters by offering clients meaningful guidance concerning all of their complex estate planning and retirement affairs.

Bill began his career at SunTrust as a Senior Vice President and Senior Trust Officer managing a $250 Million Trust Department that spanned over five counties of North Central Florida. He later moved to Merrill Lynch as Vice President and Senior Financial Advisor, in addition to serving as Branch Manager, overseeing $1.1 Billion in assets. In 2003, Bill joined Raymond James & Associates as Senior Vice President of Investments and Managing Director of Investments, where he provides investment management and financial planning advice to high net worth families.

Bill has been married for 26 years to his wonderful wife, Debbie. They live in Ocala, FL, where they raised their four children, Will, Lindsay, Christina, and Jim. As a family, the Shepards invest in the community by donating their time and resources at a local not-for-profit.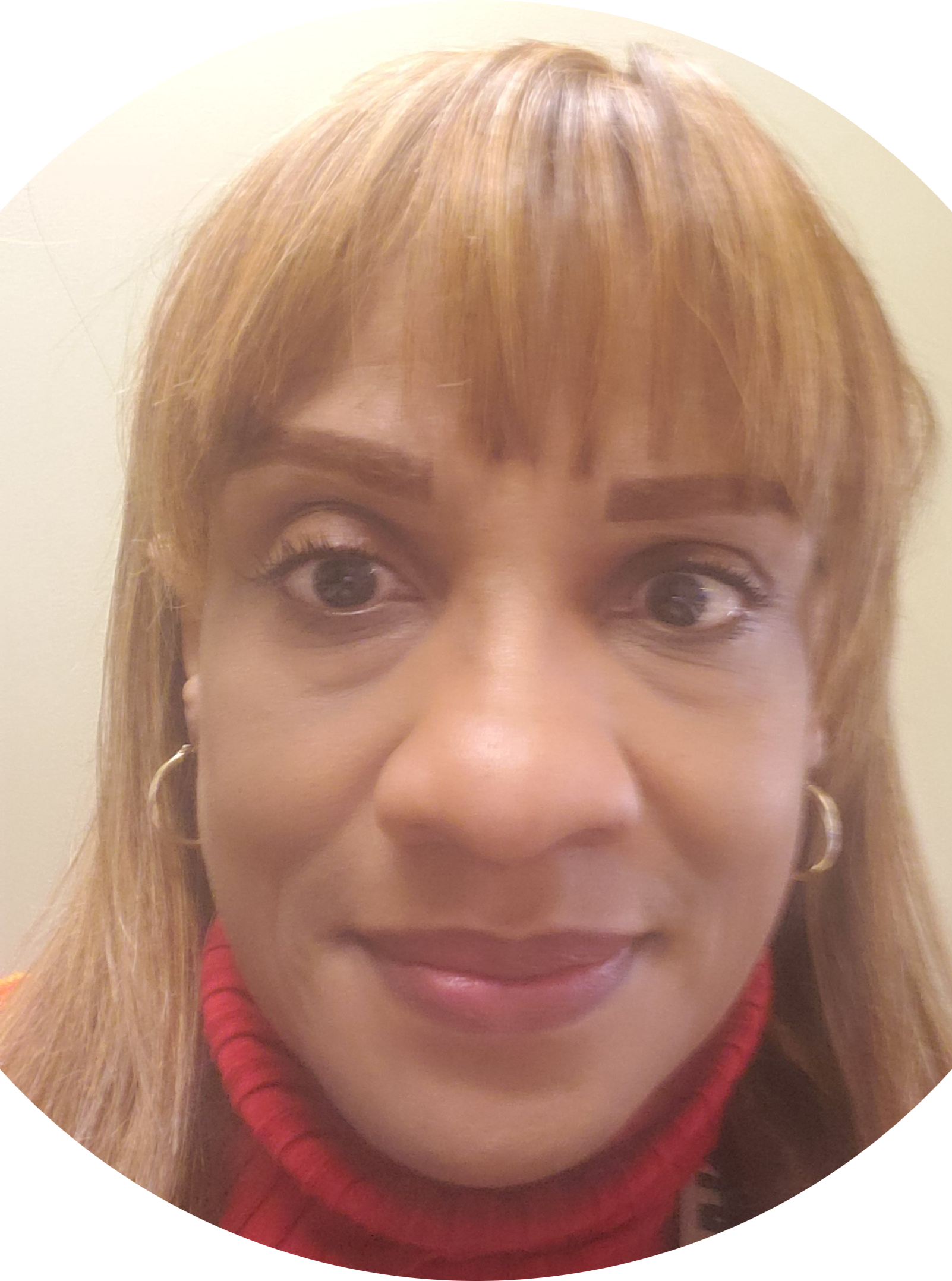 Susan Street-Beavers
Rev. Dr. Susan Street-Beavers, better known as "Dr Susie" was born in Tulsa, Oklahoma. She self identifies as a Black Native and was given the name, "Lintook", which means Running Deer. Dr. Susan has the following accredited degrees: two bachelors in Chemistry and Education, Masters of Divinity in Pastoral Counseling, Doctorate in Theology and Cross Culural Studies.
Most recently, she served as the Protestant Chaplain at Togus VA. She preached on Sunday, served with passion as the Geriatrics Extended Care/Community Living Center Clinical Staff Chaplain, Women's Chaplain, Chaplain for the Rumford and Lewiston Community Based Outpatient Clinics, facilitator for Spiritual Injury Education, and Suicide Prevention Support. Her previous areas of focus were Intensive Care Unit, Mental Health, Military Sexual Trauma, and Diversity & Inclusion.
Dr. Susan is the founder and pastor of "Your Place Love Connection Christian Church," a fifteen year virtual church ministry, the president and CEO of Worldwide Training for Cross Cultural Empowerment (WTCE), where she was lead diversity and inclusion consultant. Dr. Susie also has international experience working abroad in Mexico, Russia, Finland, South Africa, Zimbabwe, Germany, Switzerland, Belgium, Puerto Rico, Costa Rica, Jamaica and Canada. She has served as Senior Pastor, Senior Intentional Interim Pastor, and Adjunct Professor for over 30 years. She has pursued post-doctoral work in clinical counseling, and in 2000, secured her formal doctoral education from Columbia Theological Seminary in Decatur, GA. Dr. Street-Beavers has certifications through BCCi, BCC, and is applying for specialty certifications in Hospice Palliative Care and Suicide Prevention. She has successfully published nine articles and a book entitled, Chaplaincy: What in 'H' was I thinking – A Champion for CPE and Self-Discovery. Her greatest accomplishment is that she is the mother of three children, the late Whitney L. Beavers, James C. Beavers III, and Sydney R. Beavers.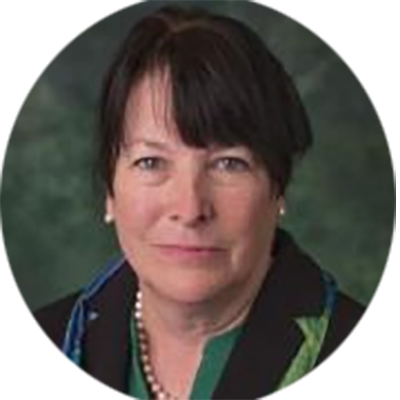 Janet Waldron
Bio coming shortly.