Co-Founders
Genie Gannett, President Emeritus
Terry Gannett Hopkins, Vice President Emeritus
Sisters Genie Gannett and Terry Gannett Hopkins are passionate about living America's First Amendment freedoms. Their grandfather, legendary Maine publisher Guy P. Gannett, set an example of living his freedoms by exercising his First Amendment freedom of the press.
It was his example that led Terry to pursue a career in newspapering. After graduating from the University of Florida School of Journalism, Terry started working as a reporter in Rochester NY. She married an Air Force officer and was posted to military bases around the nation. In each location, she found employment as a reporter and/or editor at the local newspaper. After the Air Force, Terry became the publisher of the Ithaca (NY) Journal. Her next assignments were the Norwich (CT) Bulletin, the Ft. Myers (FL) News Press, and the Pasadena (CA) Star-News. "It was so gratifying to see how a newspaper can bring a community together," says Terry.
Genie found a different calling. After graduating from Stetson University with a bachelor's degree in studio art, she began a career in education, teaching K-12 art in Florida, Alaska, and Maine. "I never thought about how my students were practicing their First Amendment rights, but they were living their freedom of speech through artistic expression. I was, too." Genie also holds a master's degree in education from Bank Street College of Education and an honorary Doctor of Humane Letters from the University of Maine, Augusta. She has served on the board of several area educational and cultural organizations.
After retirement, Genie and Terry co-founded the First Amendment Museum at the Gannett House, their grandfather's former home, to inspire all Americans to "Live Your Freedoms."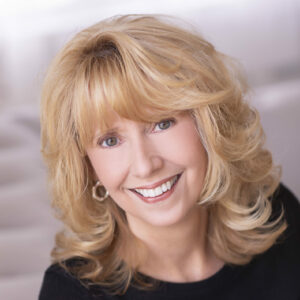 Patricia Richardson, Secretary
Pat Richardson grew up in Maine and started her career in the newspaper industry while in high school, working at The Kennebec Journal when it was still in the hands of Guy P. Gannett Communications. She holds a bachelor's degree in business from the University of Maine and a MBA from the University of Louisville.
Over her career Pat served as the publisher for several newspapers, including The Virginian-Pilot (Norfolk/Virginia Beach, VA), The Capital Gazette (Annapolis, MD), The Carroll County Times (Westminster, MD) and The Day (New London, CT). Pat also held the position of Vice President of Strategy/Associate Publisher with the Times-Union (Albany, NY).
Pat recently returned to Maine to settle into her new home in Cundy's Harbor. She is currently a digital transformation coach for the American Press Institute, Treasurer and Board Member for The Maine Monitor and a volunteer for the non-profit newspaper, The Anchor, located in Harpswell, Maine.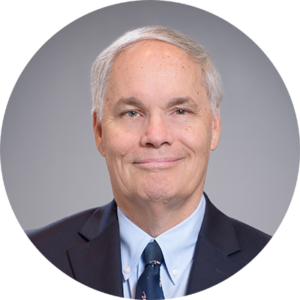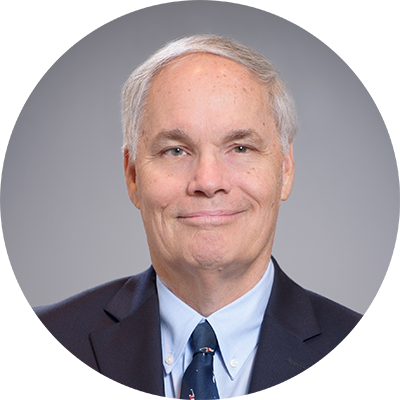 William Shepard
Bill is a CERTIFIED FINANCIAL PLANNER™ professional with a Juris Doctorate and Bachelor's Degree in financial planning and trust management. He has over 25 years of experience in the financial services industry and specializes in investment management, financial planning, asset protection and estate planning. Bill has an extensive educational background and advanced knowledge of the financial industry. Since he graduated law school in 1982, he has leveraged his expertise on financial matters by offering clients meaningful guidance concerning all of their complex estate planning and retirement affairs.

Bill began his career at SunTrust as a Senior Vice President and Senior Trust Officer managing a $250 Million Trust Department that spanned over five counties of North Central Florida. He later moved to Merrill Lynch as Vice President and Senior Financial Advisor, in addition to serving as Branch Manager, overseeing $1.1 Billion in assets. In 2003, Bill joined Raymond James & Associates as Senior Vice President of Investments and Managing Director of Investments, where he provides investment management and financial planning advice to high net worth families.

Bill has been married for 26 years to his wonderful wife, Debbie. They live in Ocala, FL, where they raised their four children, Will, Lindsay, Christina, and Jim. As a family, the Shepards invest in the community by donating their time and resources at a local not-for-profit.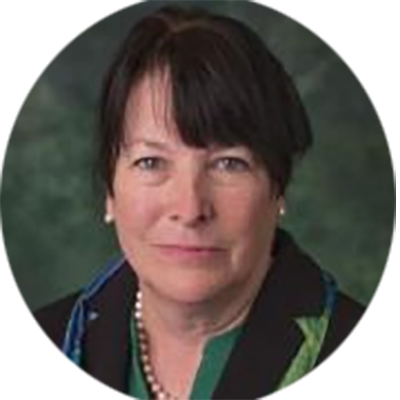 Janet Waldron
Bio coming shortly.