William H. Gannett & Comfort Magazine
Guy's father, William H. Gannett, was a successful Maine entrepreneur, who created a nerve tonic called Oxien. With a keen sense for marketing, W.H. Gannett decided to create his own publication in which he could advertise his tonic. In 1888, he founded the mail-order Comfort Magazine, which was the first American periodical to reach a circulation of 1 million subscriptions. His magazine was filled with advice columns, recipes, fashion advice, songs, poems, romantic fiction, articles, and of course advertisements. The editors also included articles on world affairs, and for some subscribers, the magazine was their primary information source for the news.
Later writing in his autobiography, W.H. noted, "One noon … the word Comfort suddenly figured into my mind and I said to myself: "why of course that's it, for everyone wants Comfort.""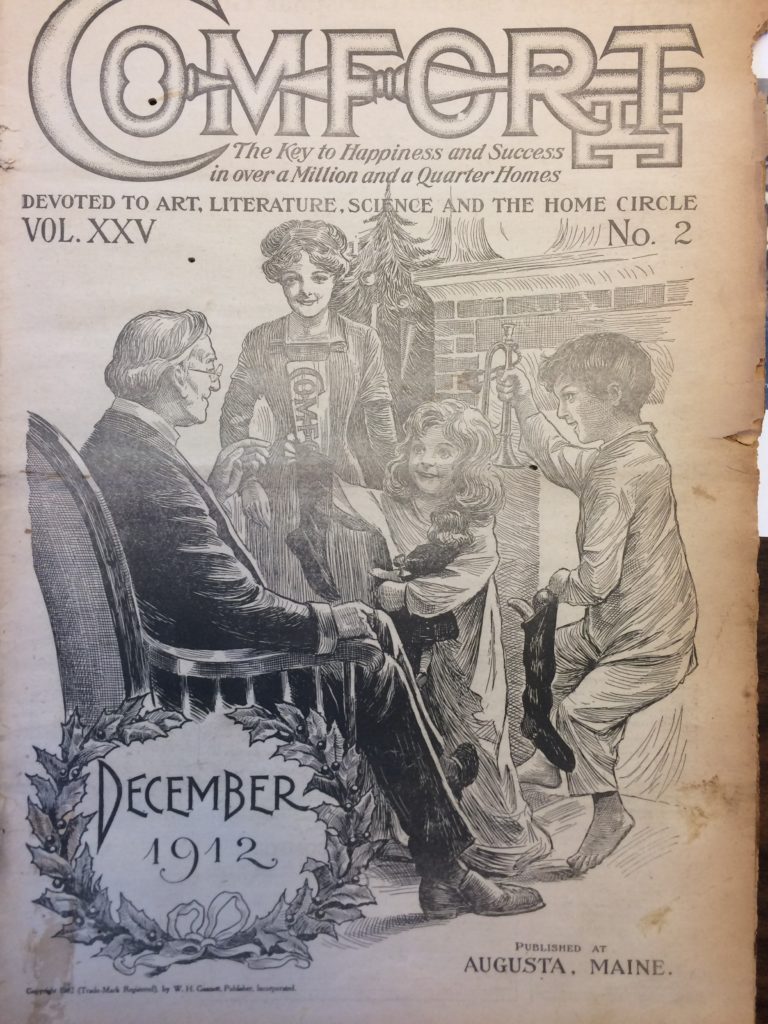 W.H. was a respected businessman in Augusta and served in the Maine State Legislature from 1903-1905. He had a lifelong fascination with air travel; he flew a hot air balloon, met Charles Lindbergh, and learned how to fly airplanes.
He also helped his local community in many ways, including funding the restoration of Old Fort Western, founding the Maine Winter Carnival, and donating 475 acres of his own woodlands as a State Game Preservation, now known today as the Howard Hill Conservation Area.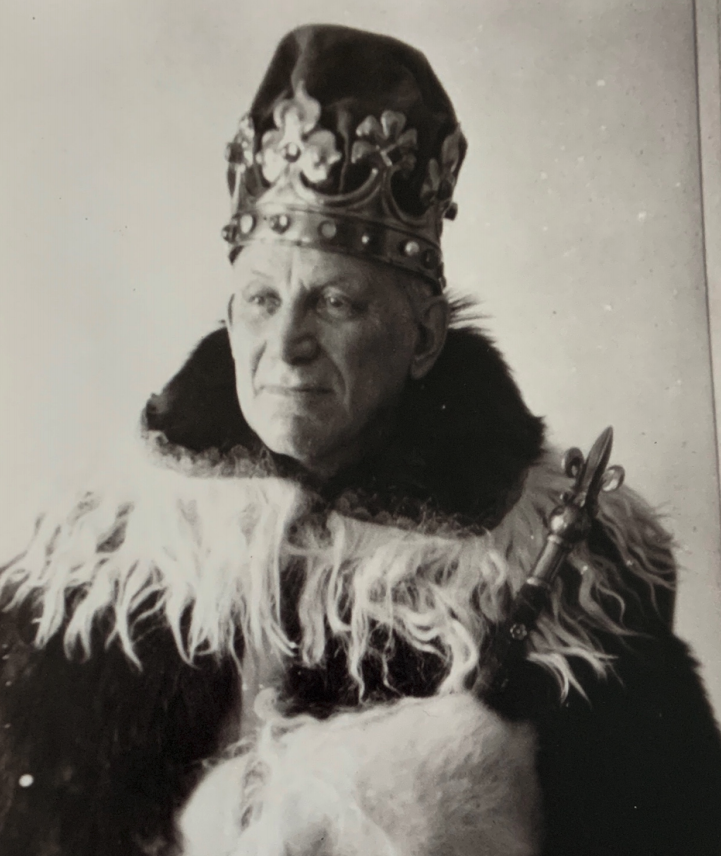 Image: W.H. as the Winter King at the 1923 Maine Winter Carnival.Credit to Maine Historical Society.