The Future of Maine's Electric Utilities
September 6, 2022
@
5:30 pm
–
7:00 pm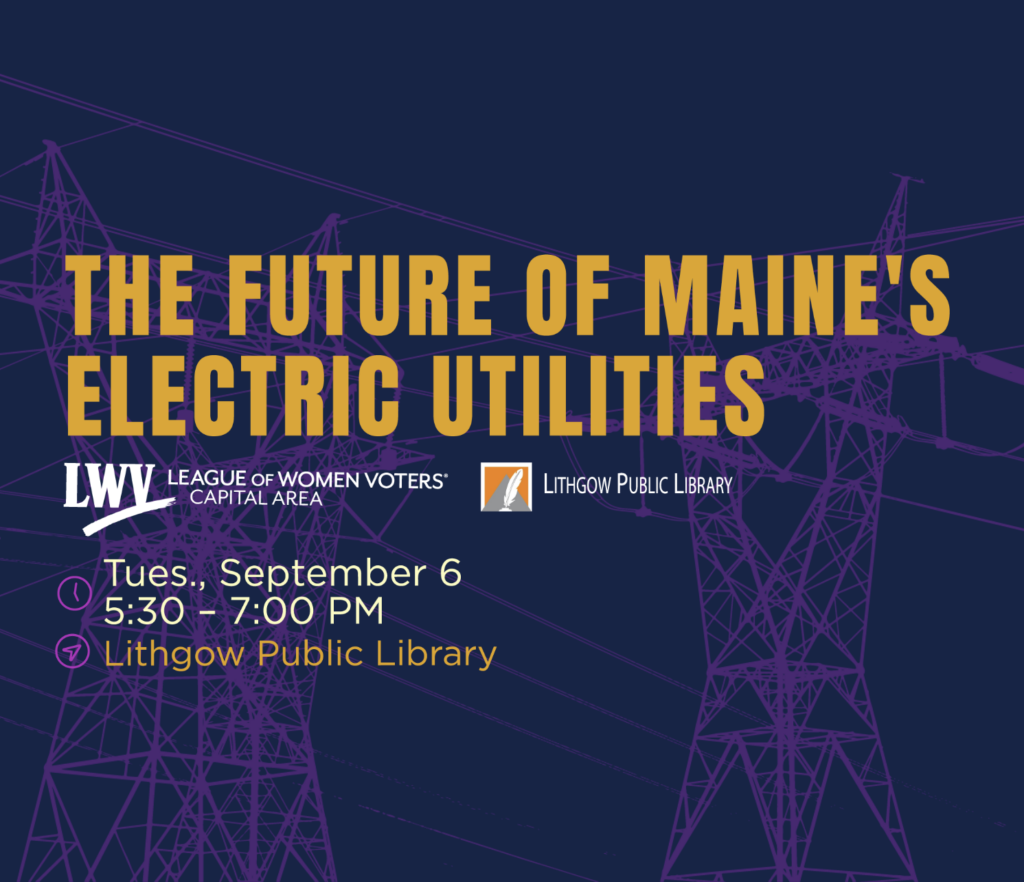 The League of Women Voters of the Capital Area will host an upcoming event in Augusta, where we'll discuss the future of Maine's Utilities. It's an ongoing and highly contentious issue. We're offering an unbiased panel for Mainers who want to learn more about the issue, hear from both sides, and make informed choices.
The details: Signatures are being collected for two competing referenda that could be on the ballot next year. One referendum would replace Central Maine Power and Versant Power with a consumer-owned utility called Pine Tree Power, whose proponents claim would keep rates low, respond faster to outages, and support clean energy projects. The competing referendum would require voter approval of the cost of completing such a purchase because customers would be responsible for paying off the debt taken on for the buyout, estimated at up to $13 billion. Representatives for both referenda will present the pros and cons of the proposals and answer questions from attendees.
This event is co-sponsored by the Lithgow Public Library.
LOCATION:
Lithgow Public Library
45 Winthrop St
Augusta, ME
Questions? Email Judy at judyannwhiting@aol.com
Lithgow Public Library
(207) 626-2415