Photo Caption Contest: Photo 1 of 7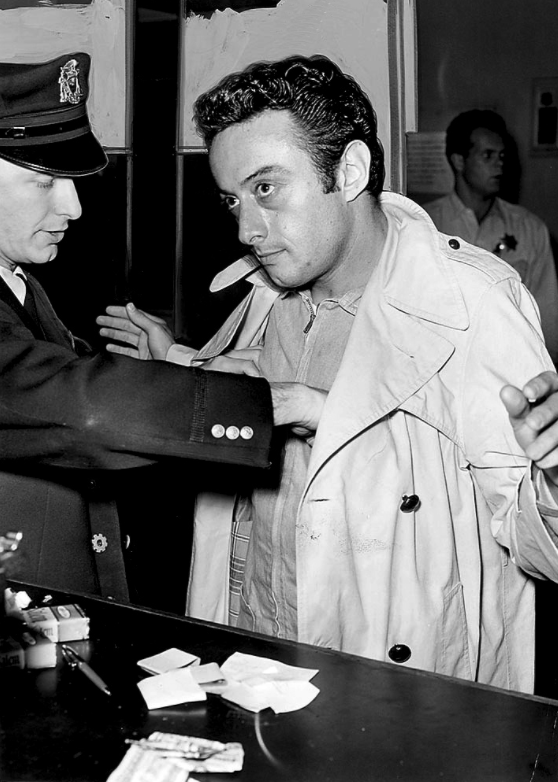 Pictured is comedian Lenny Bruce during one of his many arrests.
Bruce was an infamous comedian during the 1950s and 1960s who was characterized by his "irreverent" and "offensive" content and language. When he was arrested in 1964 and charged with participating in the "corruption of morals of youth and others," Bruce's trial became a media sensation and a First Amendment battleground. Unfortunately, Bruce would lose the trial and the loss ruined his career. Bruce became a free speech martyr and would be vindicated in the 1973 US Supreme Court case Miller v. California, which broadened First Amendment protection for explicit material like Bruce's, based on an argument of the material's underlying literary, artistic and social value.
Source for Photo: Biography.com
Return back to our Free Speech Week webpage.