April 1
@
7:00 pm
–
8:30 pm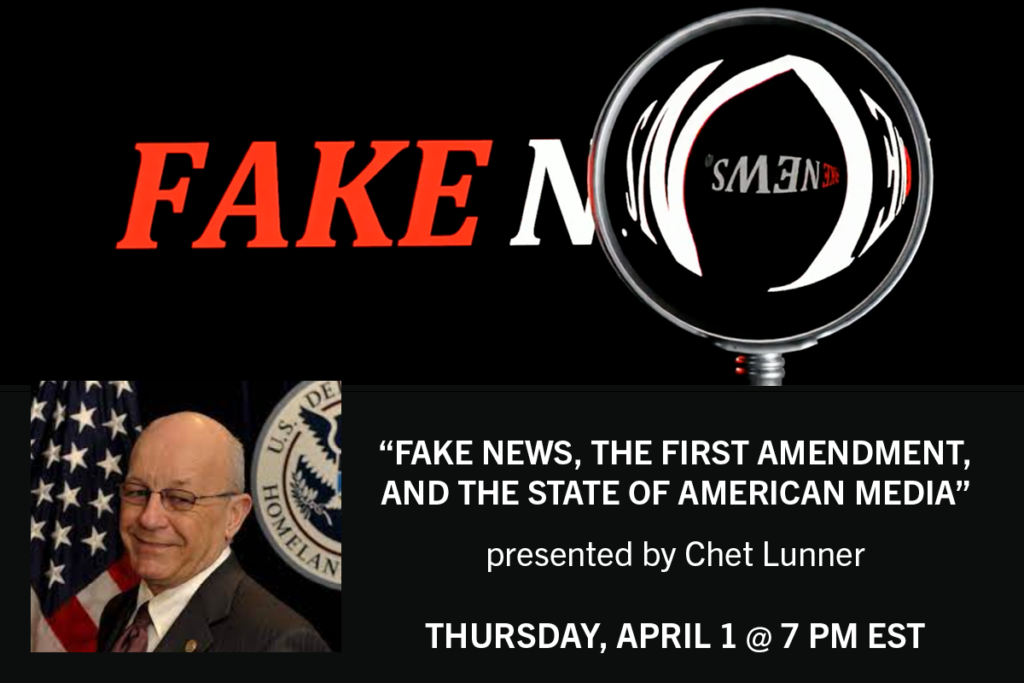 Former Maine newspaper editor Chet Lunner brings a unique, 360-degree perspective of current affairs and "fake news" as a veteran journalist, 9/11 government spokesman and crisis communications expert. We'll look at the history and impact of misinformation, how Maine's founders predicted the dangers of "alternative facts," and some solutions that anyone can employ.
Lunner was the senior editor at the Journal-Tribune in Biddeford-Saco; the Portland Evening Express, and the Kennebec Journal in Augusta before becoming a national news correspondent for Gannett News Service and USA Today in Washington, D.C., where he covered Congress, civil rights, presidential election campaigns, NASA, the Pentagon and a wide variety of assignments.
He later served as a Congressional aide, then as a member of the federal Senior Executive Service (SES) at the Department of Transportation, the Transportation Security Administration (TSA) and at Department of Homeland Security (DHS) headquarters.
This event will be hosted both via Zoom and Facebook Live. Participants are encouraged to ask questions at the end of Lunner's presentation.
Zoom pre-registration required. Register here.
First Amendment Museum
207-557-2290
connect@firstamendmentmuseum.org