Reimagining Religious Freedom: Rights, Responsibilities, Respect
October 27, 2022
–
October 29, 2022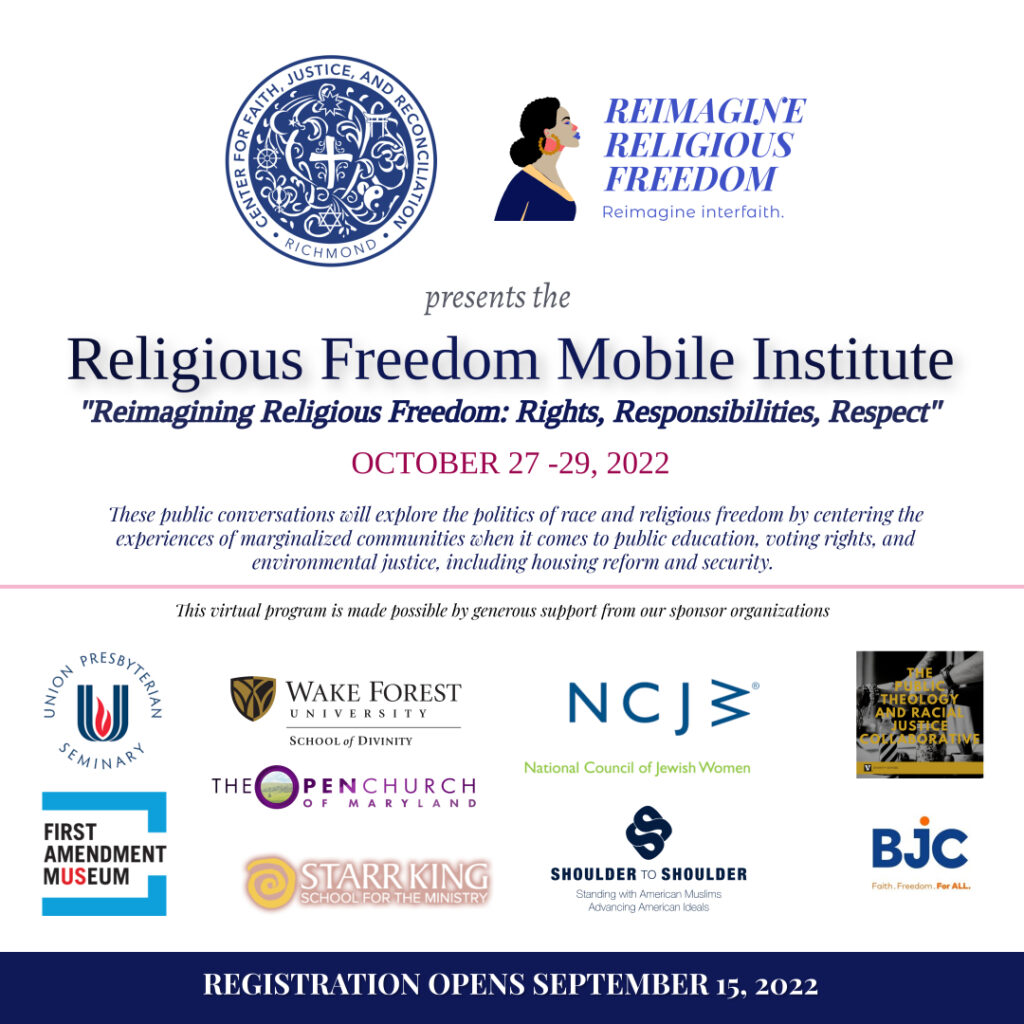 Join the all-virtual Religious Freedom Mobile Institute, October 27-29. The theme will be "Reimagining Religious Freedom: Rights, Responsibilities, Respect."
Religious freedom is essential to democracy, and we are at a pivotal point for freedom. In light of the Supreme Court's decision in Dobbs v. Jackson Women's Health Organization, and the rise of both political violence and the emboldening of Christian nationalism and its various extremist elements, the Institute will look closely at the role of religion and our understanding of religious freedom in the context of a crumbling democracy and our hope for the future.
The rising threat of Christian nationalist driven political violence is central to our convening now, as is developing the resources for those who gather to quickly mobilize and take action.
This event will be bringing together an impressive group of experts on policy, organizing, law, religion, and the intersection of it all. Not only will you hear and learn from experts in the field, you also will receive the training you need to respond in your context as appropriate.
These public conversations will look at the politics of race and religious freedom by centering the experiences of marginalized communities when it comes to public education, voting rights, and environmental justice, including housing reform and security.
Save October 27-29 on your calendar now. 
Center for Faith, Justice, and Reconciliation