S12 Apple Daily Thursday, June 24, 2021
Tops in sales
Figure Caption:
In their last working night, editorial, reporting, and graphic arts staff still keep pressing on, rushing layout design through the home stretch towards a targeted circulation of one million copies of the newspaper's final edition.
Sales Volume No. 1:
June 24, 2021
Hong Kongers' tears-in-rain farewell shoutout:
"We stand with Apple"
Target circulation: 1,000,000 copies

Sales Volume No. 2:
August 11, 2020
200 police raid Next Digital, arresting Jimmy Lai Chee-Ying.
"Apple will persevere."
Actual sales: 546,319 copies
Sales Volume No. 3:
June 18, 2021
National security police raid Apple and arrest five, seizing 44 hard disks of news materials.
Cheung Kim-Hung: "Let's withstand together."
Actual sales: 496,670 copies
Sales Volume No. 4:
April 2, 2003
Leslie Cheung Kwok-Wing [singer, actor] leaps to his death.
Actual sales: 496,608 copies
A full chronicle of our turbulent times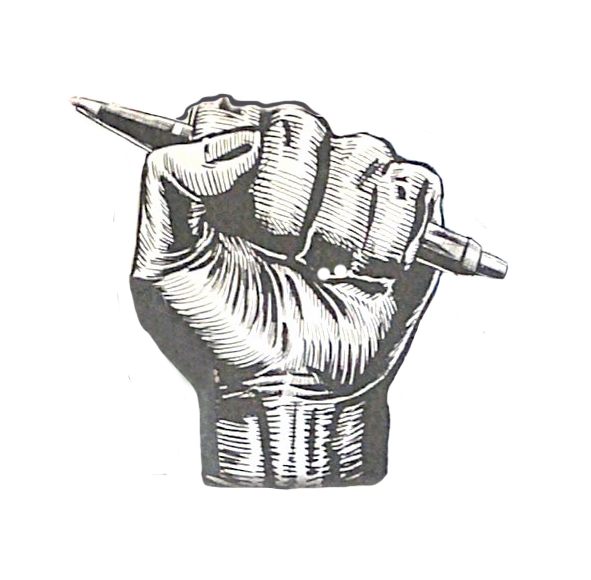 1997
Preserving a hundred years of memories:
A special commemorative issue on Hong Kong's return to China
A complimentary, full-color 104-page supplement to the July 1, 1997 edition of Apple Daily witnessing the birth of a new era, together with a recap of major world news reports marking Hong Kong's momentous past: from Margaret Thatcher's notorious stumble outside Beijing's Great Hall of the People, names of the 28 Hong Kong governors, to Queen Elizabeth II's historic visit to Hong Kong.
Also featured are cross-century infrastructure projects ushering Hong Kongers through the transition, such as the new Chek Lap Kok Airport and the Lantau Link [a double-deck highway-railway structure linking Lantau Island to Tsing Yi]. As an ad of the day by Hong Kong Telecom put it, "Hong Kong – where dreams come true."
2005
Apple Daily's 10th anniversary:
Hong Kong's past decade in retrospect
Over the decade since the founding of Apple, Hong Kong had been turned virtually upside down. As a stakeholder in Hong Kong, Apple had been part of it all, of course: the SARS epidemic; Leslie Cheung Kwok-Wing's death; the July 1 2003 march of 500,000-strong; Pui Pui the saltwater crocodile stranded in Hong Kong. . . . No more words needed—the photos in a June 1 special issue say it all.
2015
Unforgettable two decades: Apple at 20
Disasters both natural and man-made. Politics. The Economy. Livelihoods. Hot topics. For two decades, Apple had captured scene after scene of defining moments of our times that are forever etched in Hong Kongers' memories: in 1997, Apple journalists' all-night coverage of the ceremonial handover of sovereignty from the United Kingdom to China; in 2003, facemask-donning Apple journalists chasing after breaking news about SARS at Amoy Gardens [ground zero of the epidemic] and hospitals; in 2014, goggles-donning Apple journalists bracing for tear gas on-site while covering the Umbrella Movement. Page after page of eye-catching and heart-shaking news photos in a 20th anniversary special issue revealing each and every naked truth to our readers, enshrining Hong Kongers' collective memories.
2019
June protests
June 2019 marks the start of the Anti-Extradition Movement. Once again, after the 2014 Umbrella Movement, Hong Kong came under barrages of tear gas this month. Every Hong Konger who had taken to the streets to defend their cause persevered with determination against all odds. Apple's July 1 edition came with a complimentary 40-page special issue reminding Hong Kongers of their vow "Not to be gone until the Extradition Bill is withdrawn"—when we walk together, we are not asunder.
2019
Freedom summer
As Hong Kongers' months-long protest against a despotic regime waged on, mounting police violence and abuse of power outraged the citizenry. Freedom Summer, a September 20th special issue marking 100 days into the protest movement, captures how Hong Kongers strived to realize their dream in that fateful summer—from calling for the withdrawal of the draconian Extradition Bill to fighting for 'Five Demands'. Printed on elegant art paper separate from the newspaper, 120,000 copies of the standalone special issue priced at HKD $10 each were sold out in just two days, and another 40,000 copies were later rushed out to meet reader demands.
2020
Glory days
Hong Kong's civil protest movement is a development destined for the history books. It has rewritten the fates of countless Hong Kongers and even reshaped international relations. Since June 9, 2019, millions of Hong Kongers had marched together in solidarity on the path of civil disobedience—a fateful path paved with the sacrifices of countless Hong Kongers' blood, sweat, tears, and even lives. The regime turned a deaf ear to peaceful million citizen marches. The regime was utterly unmoved even by citizens who were left with no choice but to sacrifice their own lives in hopes of any slim chance of persuasion. It was this tyrannical intransigence that ultimately turned an otherwise peaceful movement into a protracted struggle, yet Hong Kongers were labeled by the regime as "violent mobs" instead. This evolution of the protest movement from peace to conflict was chronicled by Apple in a January 17th special issue. As long as Hong Kongers are still alive, many good things will be in store that are worth waiting for. Hong Kong people will surely rise on the stage of history valiantly once again.
2020
Not the final chapter: Apple Daily's 25th anniversary issue
Apple used to publish an anniversary issue every 10 years. With the imminent threat of the National Security Law looming large at its 25th anniversary, we proceeded to publish one right away amidst such troubled times, five years ahead of schedule. Titled Not the Final Chapter, the special issue expresses our hope that darkness would turn to dawn, and we could walk together with Hong Kongers for another 25 years. With a total of 157 pages divided into 10 sections, the book covers a span of time in Hong Kong from June 20, 1995, before the handover of sovereignty, till the date of publication [June 20, 2020], traversing through times of turmoil and times of joy or sorrow, with Apple striving in lockstep with Hong Kongers all along. The special issue is a testimony to how Hong Kong people hung on to every bit of freedom, remaining steadfast at their posts and through it all holding firm to this age-old aspiration of theirs.
2020
Advertising with conviction
Advertising in a newspaper has always been an extravaganza: it is costly to place a full-page ad. With government 'red lines' everywhere nowadays, it has become even more of a luxury to advertise in Apple. In a January 18, 2021 special collection Advertising with Conviction: A Compendium of 'Stand with Apple, Stand with Hong Kong' Advertisements in 2020, we showcased close to 500 such ads. Freelance reporter Cheng Mei Chi interviewed dozens of our 'advertising clients' to unfold the story behind each of these advertisements. Through paper and ink, every story is full of Hong Kong peoples' convictions and values, enlightening like-minded readers far and wide.