Guest blogpost about 9/11 written by Muslim American couple Afshan and Adam Paarlberg
Never forget.
On the 20th anniversary of September 11, 2001, we somberly reflect upon and honor the thousands of loved ones, law enforcement, first responders, and firefighters who lost their lives – many of whom were Muslim Americans. Many Americans nostalgically long for the days post 9/11 when our nation united as one, regardless of creed, race, or political affiliation. The strength of togetherness and solidarity carried us through the darkest days of our country's history.
Unless you happened to be Muslim, brown, or Arab. As Muslims, we lament the moment that has come to define us in modern history. Many of us have struggled for acceptance and were made to feel unwelcome and un-American – victims of hate crimes, discrimination, and bullying. For example, Sikhs experienced the forcible removal of turbans, as did Muslim women with their hijabs. Many individuals have been on the wrong end of cries to "go back to your country." In the aftermath of 9/11, the Patriot Act and NSEERS were born – laws and policies suggesting Muslim Americans had lesser rights, were not welcome, and need not apply. Muslim charities were also raided, and mosques surveilled. Fast forward to 2016, we heard our former President loudly proclaim that "Islam hates us," words that many politicians and citizens alike have echoed.
It may then come as no surprise that we have experienced these sentiments in our professional settings. On more than one occasion, patients have told me [Adam] that they would never seek care from a Muslim doctor, unaware of my religious tradition when making such statements. My professional volunteer services were once refused by a charity on account of my faith. In a legal setting, my [Afshan] immigration clients from Muslim-majority countries almost always jump through extra security hoops. As Muslim Americans, as physician and lawyer, as parents, we daily grapple with navigating our identity. We understand that we are publicly judged first as Muslims, second as Americans. During heightened moments of Islamophobia, we even find ourselves second-guessing whether recreational activities such as camping or hiking are safe for us. We have never forgotten.
On the 20th anniversary of 9/11, we further lament a failed war on terror– a war which America promptly waged in our need for hasteful reckoning. A war that has displaced at least 37 million people in over eight countries and claimed nearly a million lives, most of whom were civilians. A war to which we have lost thousands of brave American men and women who gave their lives in service of their country, many more of whom are forever left wounded with physical and emotional trauma. Today, we grapple with the direct responsibility resulting from our actions and seek recompense as we help Afghan refugees make a new home in America.
As much as it pains us, we accept this as a part of our history and present. We also understand that today's realities are connected to our nation's past – from when enslaved Africans first arrived in America over 400 years ago to when Japanese Americans were confined to internment camps during WW2. We must never forget these histories if we are to learn from our mistakes and move forward as a more compassionate, intelligent, and united nation.
On this 20th anniversary of September 11, 2001, let us never forget.
---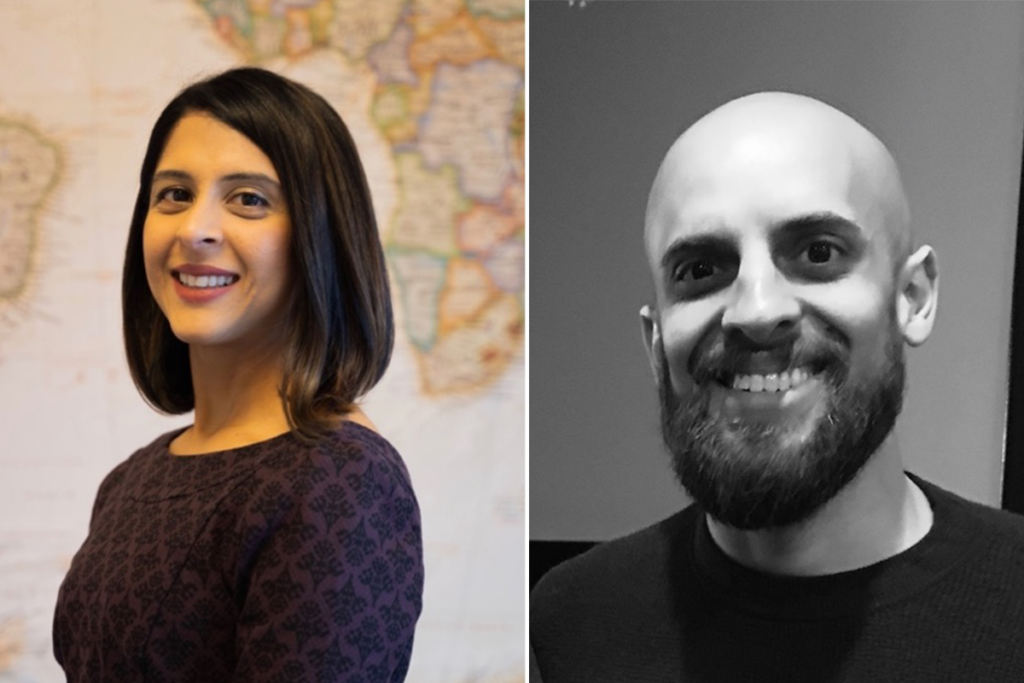 Afshan Paarlberg is visiting faculty at the Indiana University Lilly Family School of Philanthropy. She has a JD from the University of Houston Law Center and a BBA and BA from the University of Texas at Austin. She enjoys serving on several community boards, including Exodus Refugee Immigration and the Institute for Social Policy and Understanding. Afshan's research and interest are focused on nonprofits, philanthropy, and forced migration.
Adam Paarlberg is a family physician and Associate Director of Franciscan Health Indianapolis Family Medicine Residency. He has a BA in Religious Studies from Wabash College and an MD from Indiana University School of Medicine. He enjoys a wide breadth of interests, including geriatrics, refugee and global health, addiction medicine, and bioethics.
Afshan and Adam have been married for 14 years and are parents to three lovely daughters.
The opinions stated in this blog are their own and do not reflect the views on any institutions with which they are affiliated, including the First Amendment Museum.