Monday, October 19th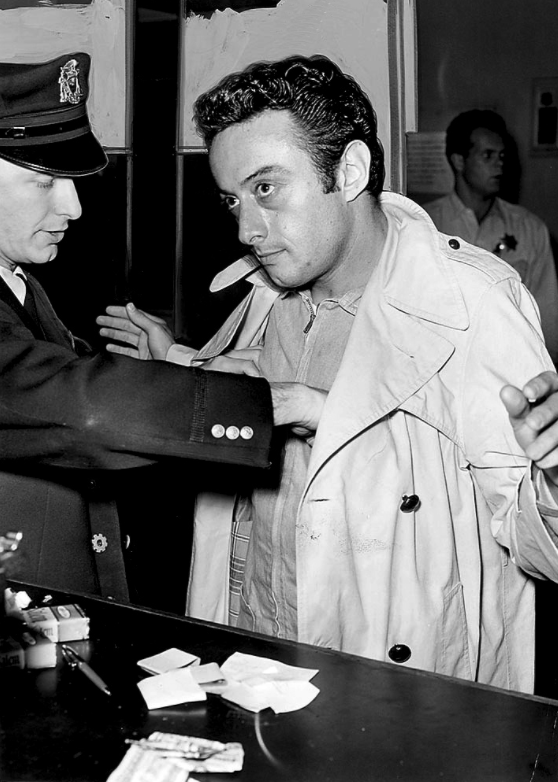 Free Speech Photo
Photo 1 of 7. Pictured is comedian Lenny Bruce during one of his many arrests for his offensive content. Learn more>>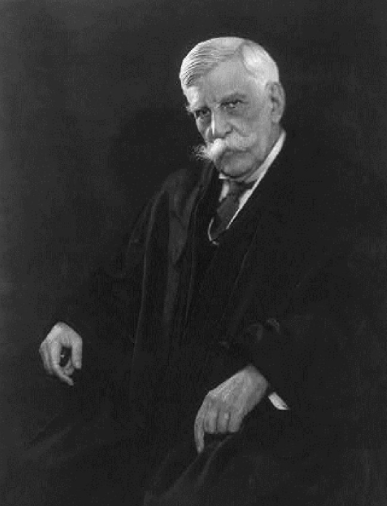 You be the Judge
Poll 1 of 7. Should the government be able to restrict freedom of speech during a time of emergency, crisis, or danger? Vote here>>
Tuesday, October 20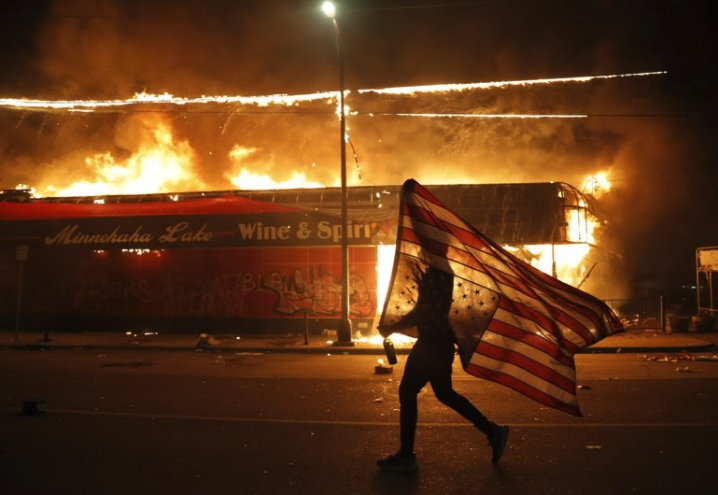 Free Speech Photo
Photo 2 of 7. A protestor captured during the George Floyd protests in Minneapolis. Learn more>>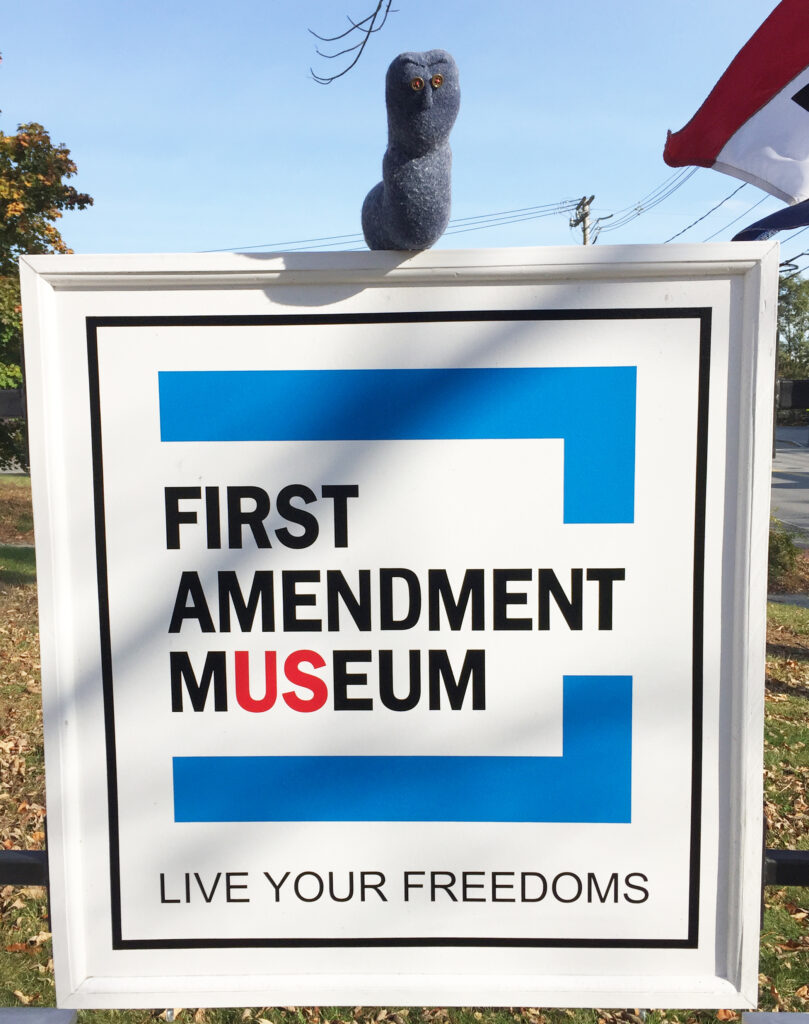 Sock Puppet Craft
Easy and fun activity for kids: create a sock puppet with no mouth, symbolizing the suppression of free speech experienced by Chinese activist Ai Weiwei here>>
You be the Judge
Poll 2 of 7. Should burning the American flag be protected by the First Amendment? Vote here>>
Wednesday, October 21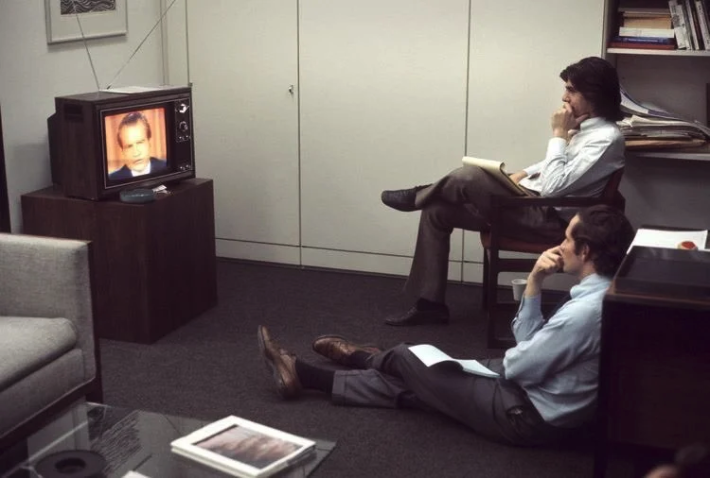 Free Speech Photo
Photo 3 of 7. Bob Woodward and Carl Bernstein watch Richard Nixon address the nation on TV during the Watergate scandal. Learn more>>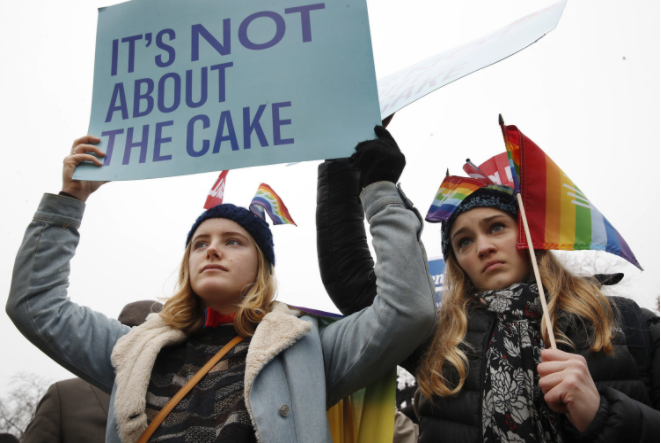 You be the Judge
Poll 3 of 7. Does a law that compels a baker to bake a cake that violates their religious beliefs violate the First Amendment? Vote here>>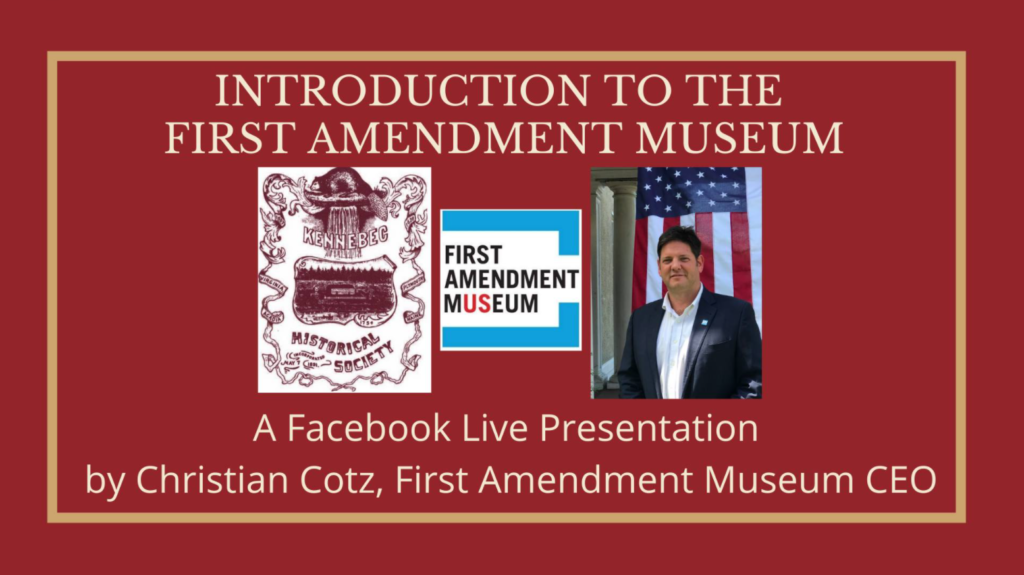 VIDEO: Introduction to the First Amendment Museum
A recording of the Facebook Live presentation by CEO Christian Cotz, hosted by the Kennebec Historical Society. Watch the video here>>
Thursday, October 22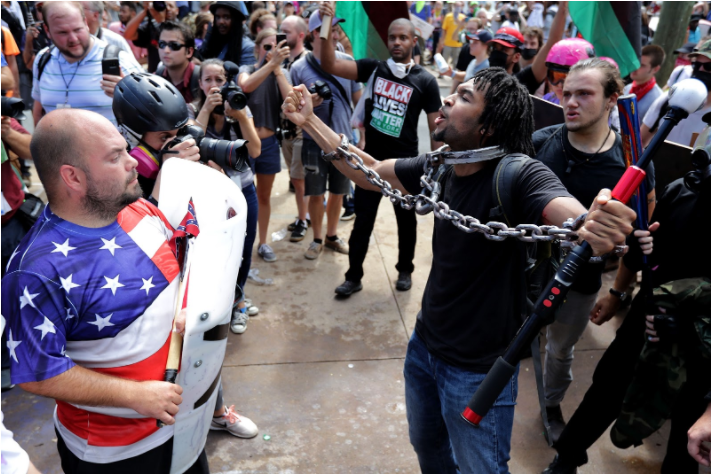 Free Speech Photo
Photo 4 of 7. Two protestors confront each other during the Charlottesville protests of 2017. Learn more>>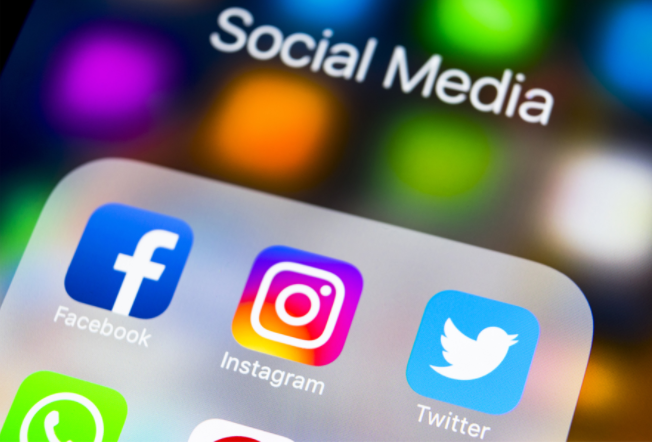 You be the Judge
Poll 4 of 7. Should registered sex offenders be allowed on social media? Vote here>>
VIDEO: Spanish Flu and the First Amendment
Learn how the suppression of Free Speech and Free Press by the US Government had a disastrous influence on the spread of the Spanish Flu. We take a broader look, as well as focus on one small Maine community, to see the lives affected by this deadly disease and the tragic consequences of the restriction on First Amendment freedoms.
Friday, October 23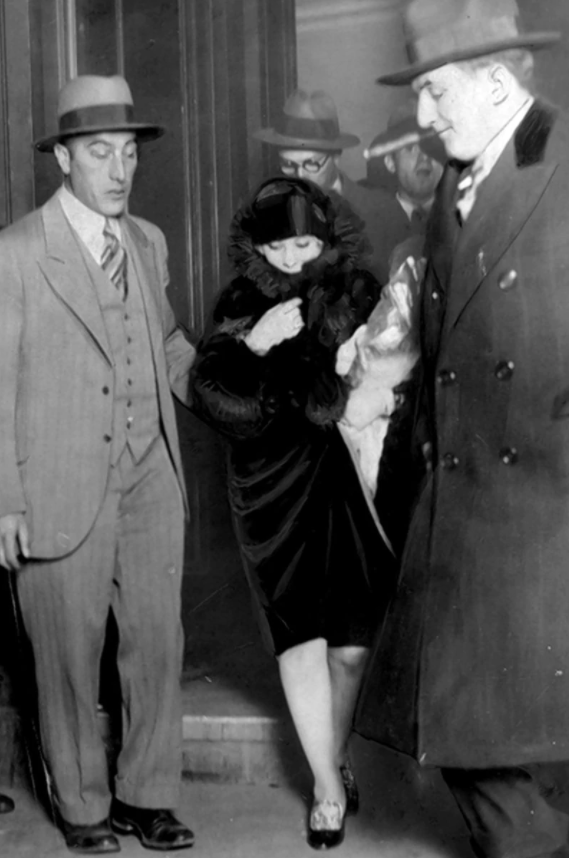 Free Speech Photo
Photo 5 of 7. Actress Mae West is arrested in 1927 for performing in the play Sex. Learn more>>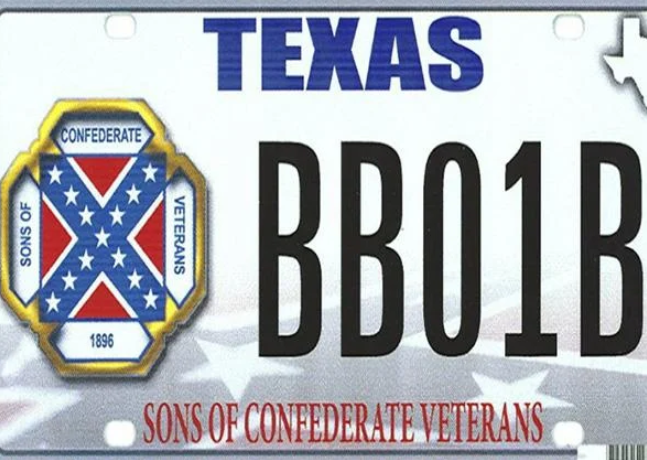 You be the Judge
Poll 5 of 7. Did the Texas Department of Motor Vehicles violate the free speech rights of the Sons of Confederate Veterans by denying their license plate design? Vote here>>
Banning TikTok & Free Speech
While the fate of the Chinese-owned app in the US is still up in the air, the question remains: is banning TikTok an infringement on free speech?
Saturday, October 24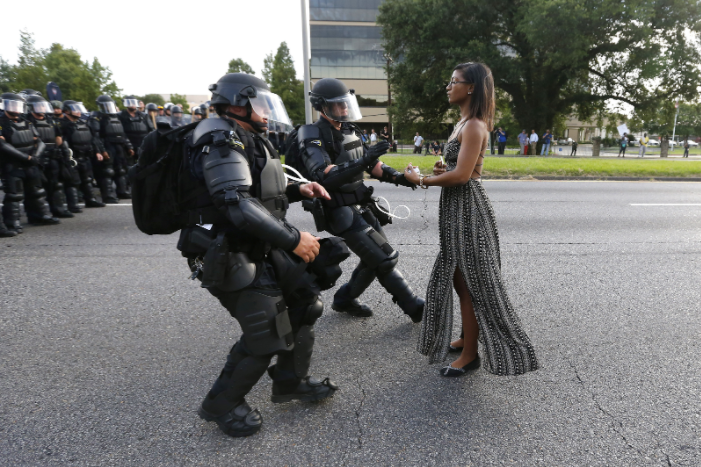 Photo Caption contest!
Photo 6 of 7. A young woman stands up to armed police during a Black Lives Matter protest in 2016. Learn more>>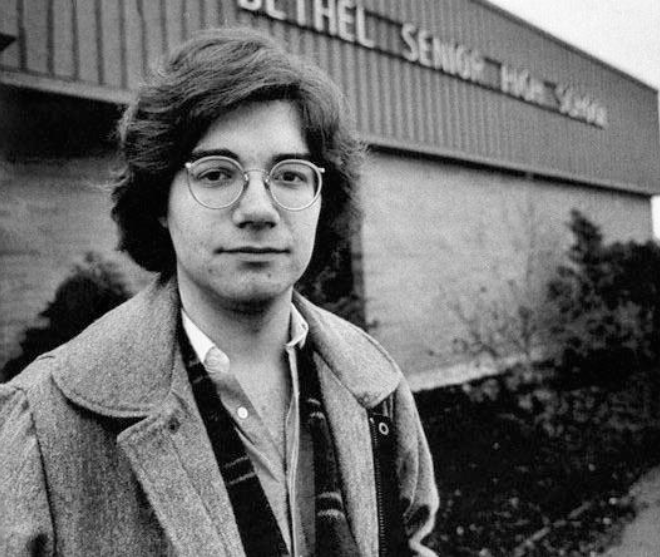 You be the Judge
Poll 6 of 7. Does the First Amendment prevent a school district from disciplining a high school student for giving a lewd speech at a high school assembly? Vote here>>
Sunday, October 25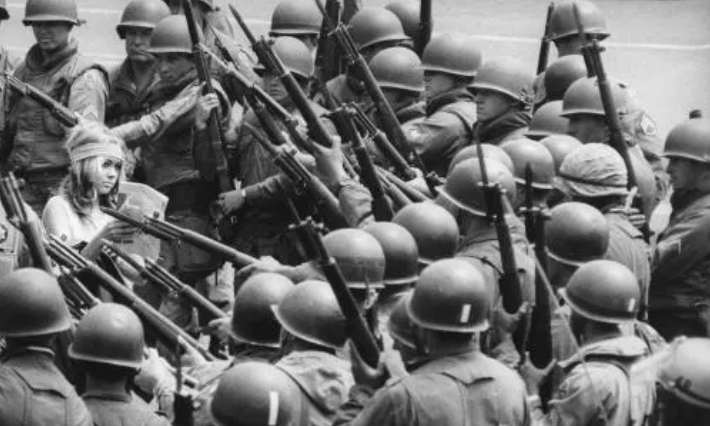 Photo Caption contest!
Photo 7 of 7.  a young protestor surrounded by National Guard during an anti-war protest during the 1960s Learn more>>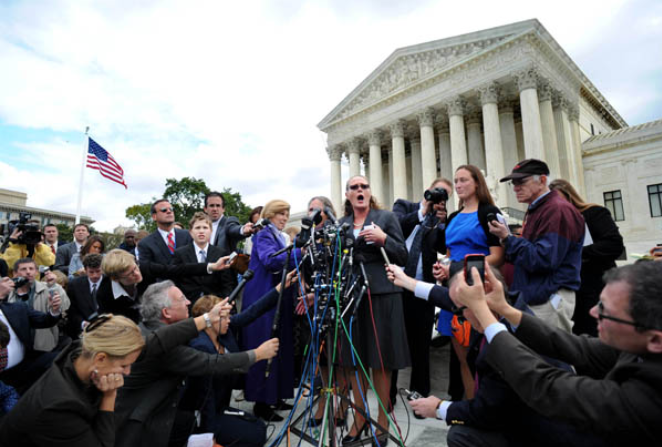 You be the Judge
Poll 7 of 7. Does the First Amendment protect protesters at a funeral from liability for intentionally inflicting emotional distress on the family of the deceased? Vote here>>
Monday, October 26
Photo Caption Contest winners notified