Guest blog post by Gene Policinski
Let's begin by acknowledging that many of you reading this don't like or respect journalists – or at least don't trust what you see and hear from many of them.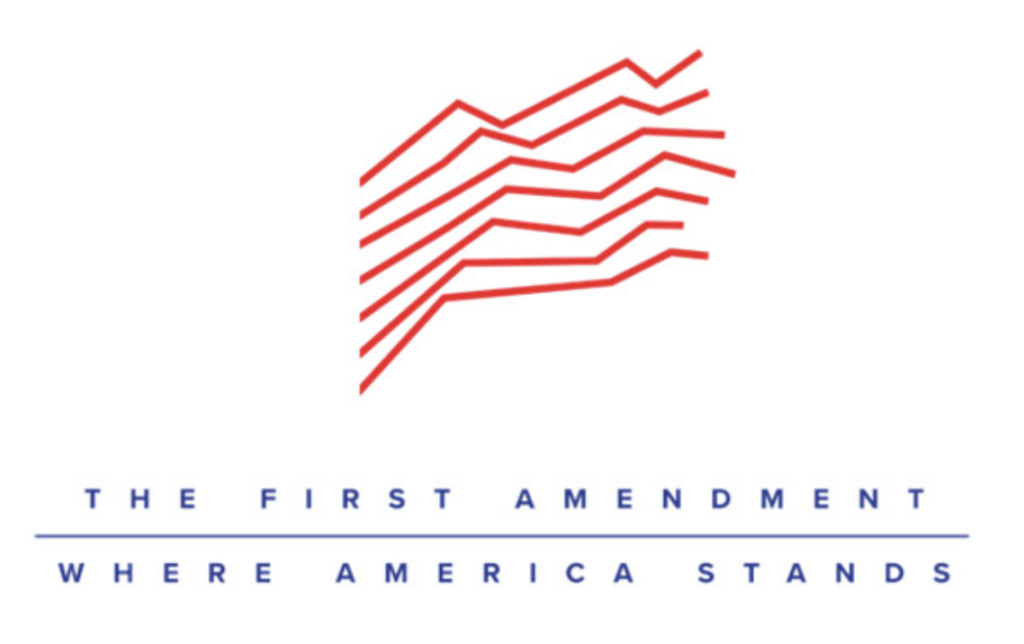 The new Freedom Forum survey "Where America Stands" about the First Amendment found that we're ambivalent about the free press we have even as we support press freedom as an important value.
In the survey, 58% of Americans agreed the news media should act as a watchdog on government. But only 14% of respondents trust journalists.
But Friday morning the 2021 Nobel Peace Prize was awarded to journalists Maria Ressa of the Philippines and Dmitry Muratov of Russia – and that announcement should be cheered no matter where you fall in those survey results.
"Free, independent and fact-based journalism serves to protect against abuse of power, lies, and war propaganda," the Nobel committee chairperson said in announcing the recipients. The pair won this year's prize "for their efforts to safeguard freedom of expression, which is a precondition for democracy and lasting peace."
Both journalists face death threats. Ressa co-founded the online news web report Rappler in 2012, focused on reporting on Philippine president Rodrigo Duterte's controversial anti-drug campaign – which has been linked to human rights abuses including murder – and on government attempts to spread misinformation for political purposes.

Muratov was one of the founders of the independent Russian newspaper Novaya Gazeta in 1993, and editor-in-chief since 1995. The newspaper is one of the few national news operations still open in Russia, often reporting on President Vladimir Putin's ties to corruption and killings. Six of the paper's journalists have been murdered, including investigative reporter Anna Politkovskaya, who was shot in 2006 in the elevator of her Moscow apartment building – on Putin's birthday.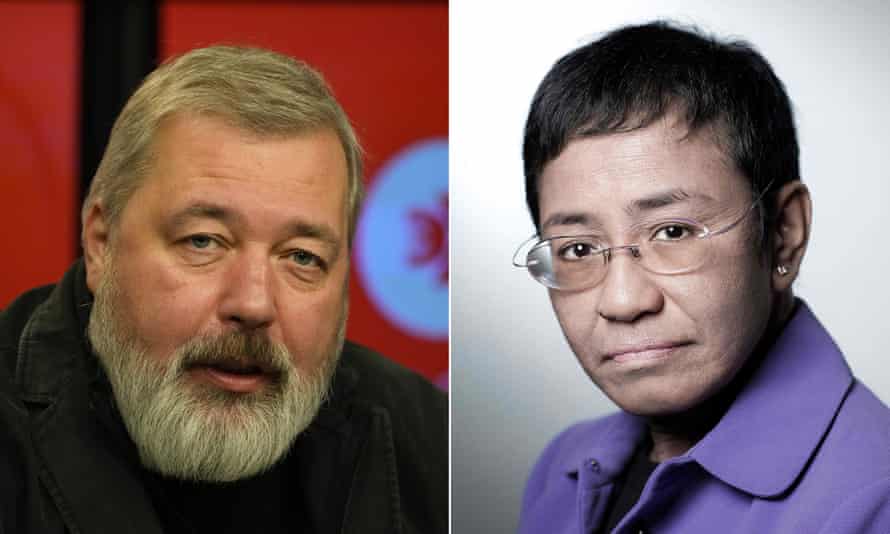 The Committee to Protect Journalists reports that 18 journalists have been killed thus far in 2021.
Lest we think threats to the working press are just an overseas issue, the U.S. Press Freedom Tracker – a collaborative organization of free press groups – lists 134 assaults on reporters and correspondents this year – ranging from physical attacks, to injuries from police "soft bullets," to online harassment – and 34 incidents in which equipment was deliberately damaged. Recent assaults have come when reporters were covering anti-COVID-19-mask demonstrations.
The last journalists killed in the U.S. in connection with their work was in 2018, when a gunman killed four newsroom staffers and a sales associate at the Capitol Gazette, in Annapolis, Md.
The skepticism showing in the Freedom Forum survey is disappointing given the nation's long commitment to freedom of the press – along with the four other First Amendment freedoms of religion, speech, assembly, and petition.  But we live in difficult, polarized times in which a combination of financial weakness, technological challenges, and political opportunism have fed increased attacks on journalism as biased and untruthful.
Once seen as a global beacon of press freedom because of strong First Amendment protections, politicians in recent years have profited from portraying "the media" as – in one infamous claim by ex-President Donald Trump – "enemies of the people."
Perhaps even more damaging to public perception has been the massive layoffs of reporting staffers and newspaper closings around the nation. In the past 20 years, newsroom staffing has fallen by more than one-half, and so many news outlets have closed that large areas of the U.S. are now considered "news deserts" in which no local newspaper or broadcast operation exists.
And then there are the high profile, pseudo-journalism attractions on cable news networks, with programs and high-rated performers offering opinion-laced commentary under the guise of "news" – all amplified by social media targeted by algorithms to those already inclined to be media critics.
To be sure, no media operation is perfect. But increased efforts by the news industry to include diverse views and to reach minority audiences all too often ignored in the past, have yet to show any major impact on the public's views. At least two recent studies show even the news media's traditional role as a "watchdog on government" has less support from the public than in years past.
Bluntly, even if you don't like most of what the news media in the U.S. does right now, you're wrong to abandon support for the "watchdog" role. Most public officials are honest, hard-working people who should be applauded for their work on our behalf.  But some are not. Mistakes also occur. And it's asking too much, in a common-sense way, for public bodies and elected officials to police themselves while doing their jobs. 
There's a reason Putin and Duterte – and dozens of actual and would-be despots around the world – fear and attack journalists: As the old saying goes, "sunlight is the best disinfectant."
At its best, and often, journalism provides us with that "sunlight" – information that reports, reveals, and tracks down those who must be held accountable as they control the public purse strings – and at times, our liberty, and lives.
Ressa has been arrested many times, and is the target of an online hate campaign because of her reporting on the Duterte regime. Muratov said of the Nobel honor that it belongs to "those who died defending the right of people to freedom of speech."
In a program Friday at the annual News Leaders Association convention, CPJ executive director Joel Simon noted that governments worldwide have "deployed their resources" in support of a "hate machine" to manipulate public opinion against journalists. Simon and Brazilian journalist Patricia Campos Mello – who also faces death threats — noted that threats to a free press in the U.S. are more like to resemble those in her nation: legal moves to obstruct truthful reporting and organized efforts at misinformation to cast doubt about the role of journalist watchdogs.
Skepticism about the news media no doubt will not see a major shift because of the Nobel committee's decision.  And legitimate criticism of the news media has value.
But perhaps we all might pause for just a moment to honor the courage shown by Ressa, Muratov, Campos Mello, and thousands of others who risk their safety and their lives to bring the news to their fellow citizens, here and abroad.
Gene Policinski is the secretary of the Board of Directors of the First Amendment Museum and frequently writes on issues involving the First Amendment.
---
Related
Blogpost: China shuts Hong Kong's Apple Daily newspaper – and assaults freedom
The newspaper Apple Daily, a fixture and voice for democracy in Hong Kong for decades, closed days after China arrested its owner and its top editors and froze its financial assets. Keep reading.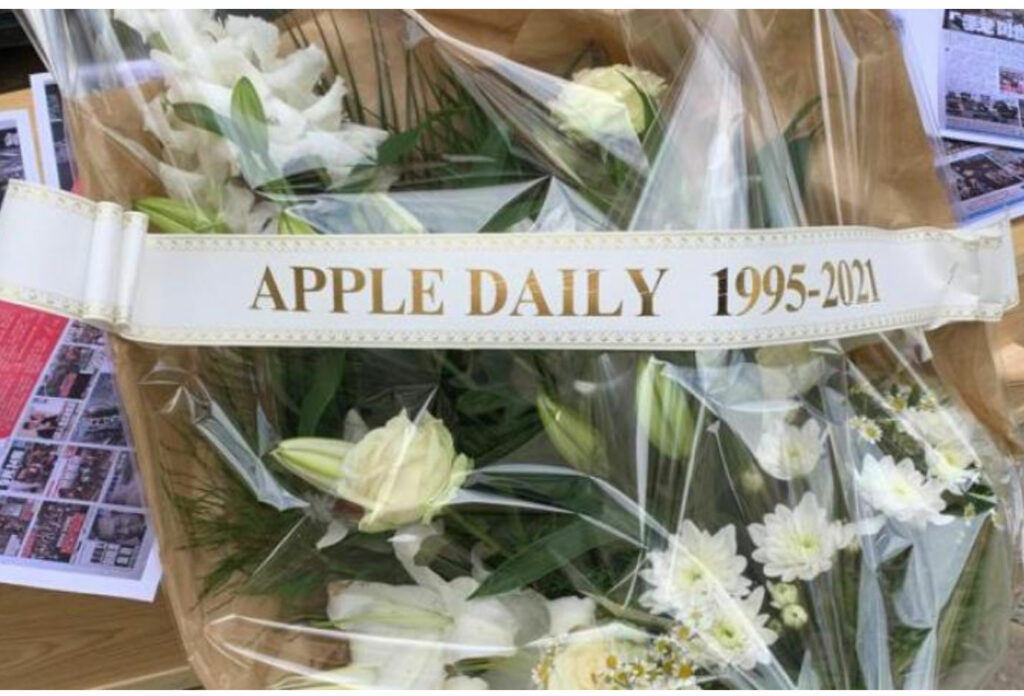 Blogpost: Journalists again in the crosshairs in Gaza Strip violence
Who's on the "right side" in the outbreak of violence between Israel and Hamas in the Gaza Strip? Well, don't look for that answer here – but do know that good journalism allowed to do its job is among the ways to explore that question and more. Keep reading.