December 15, 2022
@
7:00 pm
–
9:00 pm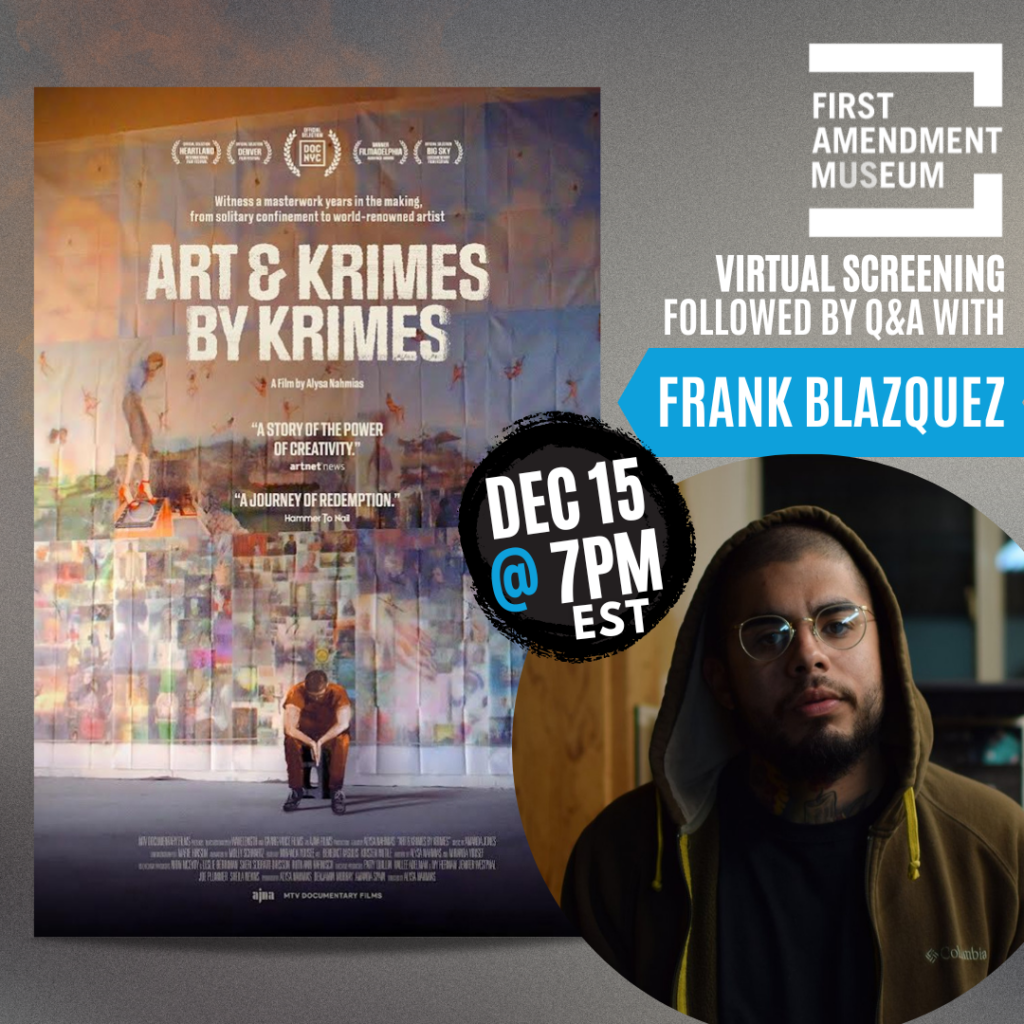 Join us for a virtual screening of the award-winning documentary Arts & Krimes by Krimes. While locked-up for six years in federal prison, artist Jesse Krimes secretly creates monumental works of art—including an astonishing 40-foot mural made with prison bed sheets, hair gel, and newspaper. He smuggles out each panel piece-by-piece with the help of fellow artists, only seeing the mural in totality upon coming home. As Jesse's work captures the art world's attention, he struggles to adjust to life outside, living with the threat that any misstep will trigger a life sentence.
Art & Krimes by Krimes is directed by Alysa Nahmias, produced by Amanda Spain, Benjamin Murray, and Alysa Nahmias, executive produced by Sheila Nevins, Jenifer Westphal, Joe Plummer, Patty Quillin, Hallee Adelman & Ivy Herman, and co-executive produced by Nion McEvoy & Leslie Berriman, Ruth Ann Harnisch, and Sheri Sobrato-Brisson.
Watch the trailer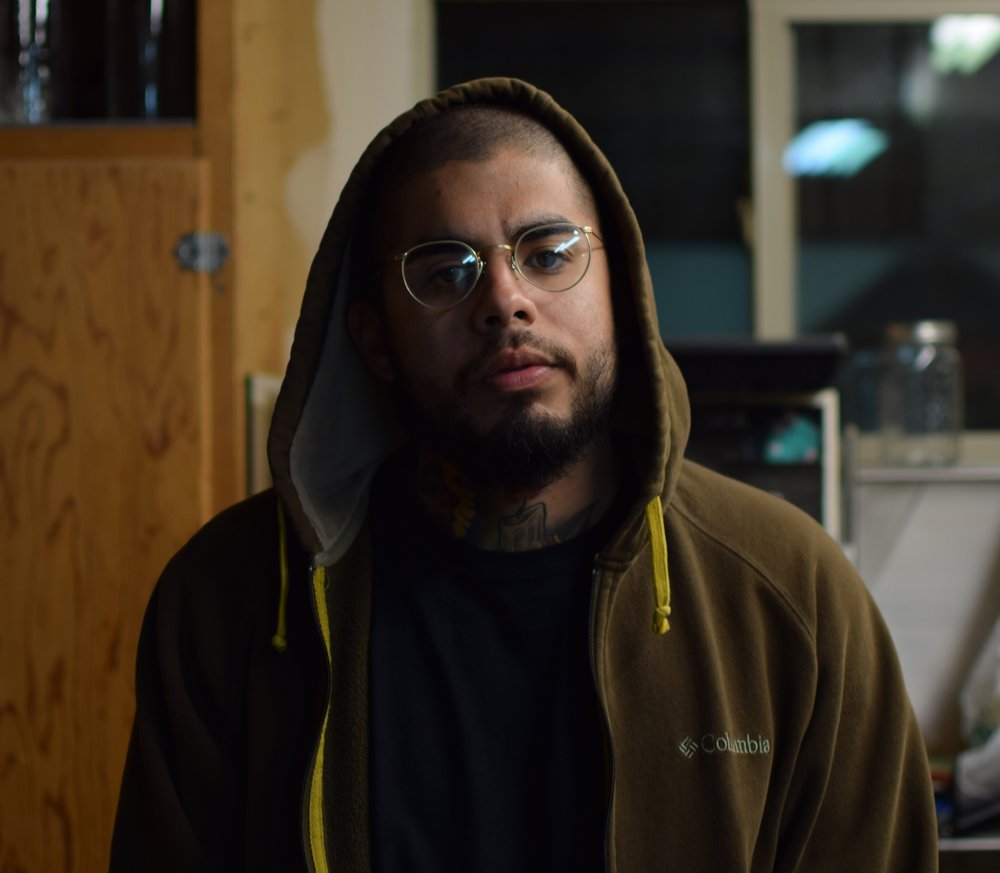 About Frank Blazquez
Frank Blazquez is a visual artist working in portraiture, documentary film, and mixed-media. With multiple essays published in The Guardian, he is also a writer. Blazquez focuses on counter-narratives across the American Southwest and tropes related to Latinx culture along the US-Mexico border. The creator demonstrates his experiences connected to urgency and rehabilitation. The Smithsonian National Portrait Gallery is currently exhibiting Blazquez's portraiture and his artwork was recently displayed in State of the Art 2020: an exhibit at Crystal Bridges Museum of American Art.